For Shannon Guihan, so much of life is about being active – and taking action. At age 16, the Newfoundland-native started her career in tourism as a sea kayak guide, an experience that would prove pivotal in two ways: The work propelled her to lead biking and boating tours around the world while sparking her passion for sustainable travel. "My experience working in Newfoundland while the travel industry was beginning to boom, unchecked," Guihan notes, ultimately led her to pursue a master's degree in Tourism and Environmental Management and a career focused on sustainable destination development.
Today, Guihan spearheads sustainability efforts for The Travel Corporation (TTC), whose collection of travel and hospitality brands includes three properties in Beyond Green's portfolio – Ashford Castle, Bushmans Kloof, and Xigera Safari Lodge. She also leads TTC's non-profit TreadRight Foundation, which partners with its brands on scores of sustainability projects in 26 countries to protect people, the planet, and wildlife.
In 2020, TTC released its How We Tread Right sustainability strategy, comprising 11 goals based on the United Nations' 17 Global Goals for Sustainable Development, the first two of which directly address climate change – TTC and its brands hope to achieve carbon neutrality by 2030 and source 50 percent of electricity from renewables by 2025. They're ambitious goals, no doubt, but TTC more recently mapped out paths to achieve both with a comprehensive Climate Action Plan that, like much of Guihan's life and work, is based on action – and seeking results. "I've always been hyper-focused on smart destination management and operational strategies – clear, measurable tactics to operationalize the concept of sustainability, rather than talk about its ideals," she says.
Beyond Green recently caught up with Guihan to learn more about the Climate Action Plan, TTC's broader mission – one shared by Beyond Green – to make travel a force for good, and how her active lifestyle and commitment to taking action go hand in hand.
TreadRight affirms that travel is a gift, but one that comes with responsibility. How so?
Every sector must respect its primary resource. For travel and tourism, that's the health and wellbeing of a community; a bad place to live is simply not a good place to visit. Given that travel is an absolute privilege, it's critical that travelers and travel companies add value to communities and those who live there by supporting conservation efforts, providing well-paying jobs, bolstering local businesses, and ensuring appropriate use of natural resources. That is our responsibility.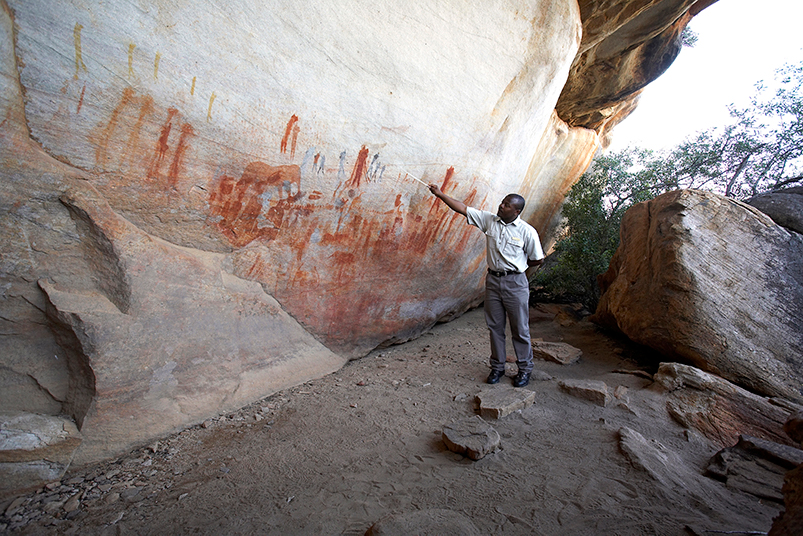 So how does TTC and its partners add value to the communities we visit?
At a high level, we work to have a positive impact through our five-year sustainability strategy, How We Tread Right, and through our TreadRight Foundation. The former addresses our overall environmental impact on the communities in which we operate, while the latter enables us to support organizations that are active in improving each destination.
Our strategy features actionable sustainability goals; Goal 3, for instance, is to reduce food waste at our hotels by 50 percent by 2025. Ireland's Ashford Castle, for example, employs Winnow technology developed for the sole purpose of tackling food waste in the hospitality sector – a major contributor to climate change.
In Botswana, through TreadRight's partnership with Wild Entrust, Xigera Safari Lodge turns food waste into compost for a local women-run garden cooperative. Xigera then purchases the food grown there, showing how tourism can support local communities.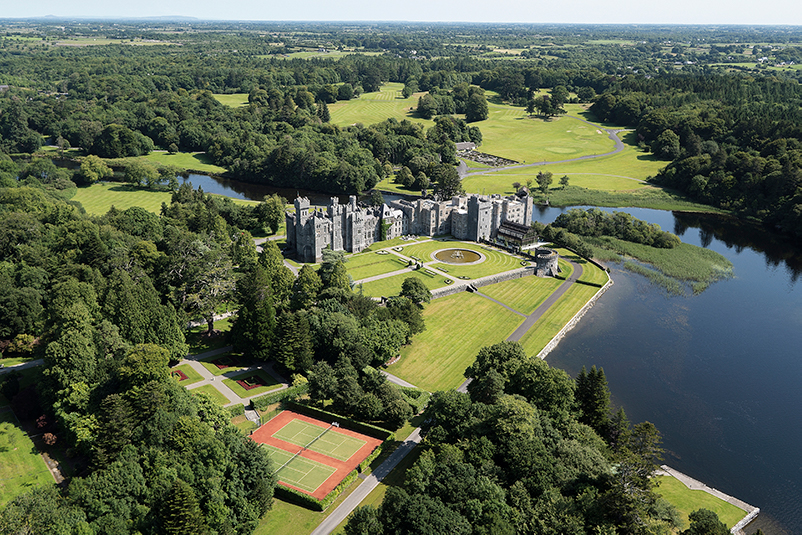 Why do your strategy's first two goals focus directly on climate change, and how are you achieving them?
TTC's Climate Action Plan is a critical part of our wider sustainability strategy. It's a five-point plan that commits to measuring, reducing, removing, offsetting, and evolving. Climate change is a clear threat to our business, and our industry, and so we must take steps to address it. That's why we're focused on carbon reduction first and foremost at our properties.
Xigera, for example, is home to a state-of-the-art Energy Centre, which comprises a Tesla solar photovoltaic diesel hybrid system with lithium-ion battery storage, all powered by one of the largest photovoltaic farms in the Okavango Delta. At Bushmans Kloof in South Africa, all staff live in on-site solar-powered housing, which eliminates the need for daily transport and provides local families with secure employment and education opportunities. Across all our properties, we use Accuvio software that enables tracking and reporting against our sustainability goals. This will let us report on consumption to decrease our carbon footprint, as well as identify new reduction opportunities.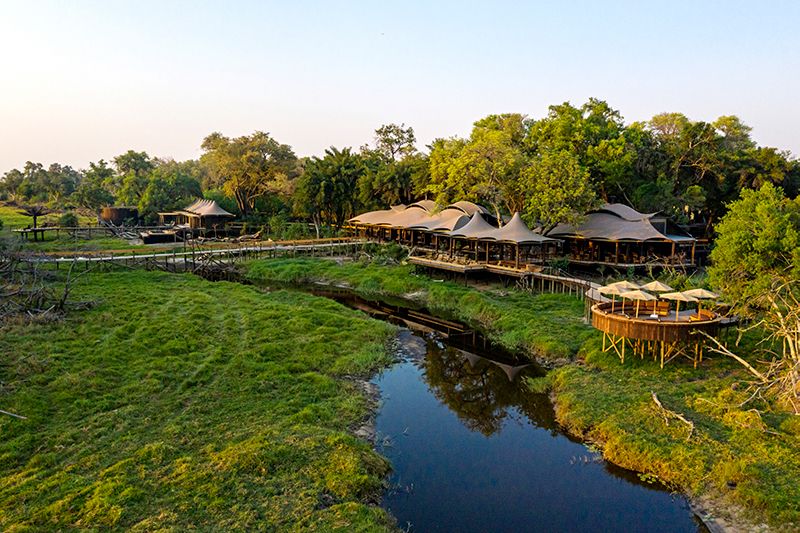 Another notable goal in your strategy?
Goal 6 involves our efforts to eliminate single-use plastics. We have so far removed 30 plastic products from our hotels, including plastic water bottles, kitchen piping bags, straws, and cocktail stirrers. Our London properties also partner with Belu, which provides glass-bottled mineral water and gives 100 percent of its net profits to its charity partner, WaterAid.
What are some of your favorite places to travel based on sustainable destination development?
I've been traveling to Iceland for the past 11 years, specifically for the hiking and biking. They've not been without their challenges, primarily related to rapid growth in the sector. Its tourism industry, however, has been quick to recognize that's not in their best interest in the long term, and has banded together to educate travelers on ways to support a sometimes harsh, oftentimes delicate environmental balance there. Another country that has taken the climate crisis very seriously – and I applaud their multi-layered approach – is Scotland. I'm looking forward to my next visit.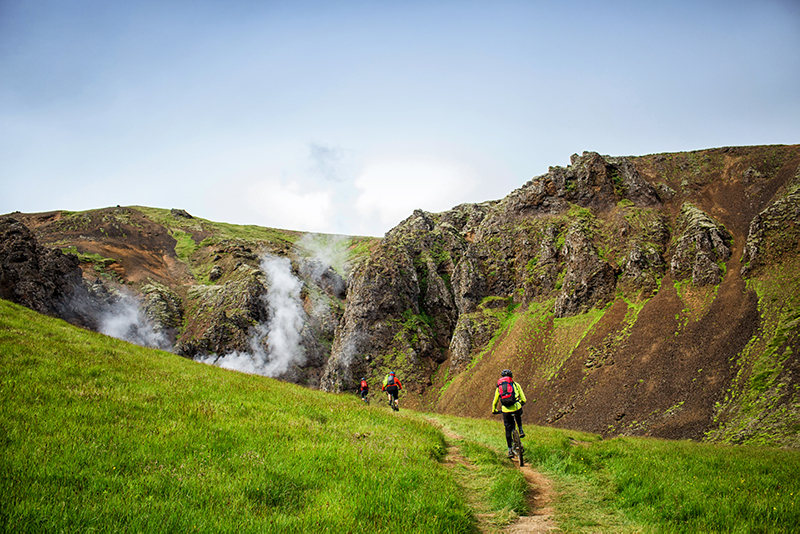 Where are you headed next?
I'm returning to Iceland in August with my husband, our bikes, and, after more than 18 months, no kids! I had to cancel a trip to Botswana as a result of Covid, and so getting myself to Xigera is a clear priority now that things are beginning to move again.