Before the concepts of sustainable travel began to take root, many travel companies were run by foreign investors with little regard for local communities or their wellbeing. In turn, local people didn't have much incentive to try to protect the natural resources and wildlife that attracted international visitors, because doing so did not have a significant positive impact on their own struggles with poverty. But when local communities see the conservation of nature as directly connected to improving their own livelihoods through travel and tourism, they become key partners and allies in saving endangered wildlife and protecting natural areas on land and sea.
This growing realization means that from safari experiences in Africa, to island escapes in French Polynesia, sustainable hotels, lodges, and resorts have been innovating new ways to ensure that tourism directly benefits local communities, while partnering with them on conservation and community development projects.
Partnering in Africa
Take Bushmans Kloof Wilderness Reserve and Wellness Retreat in Clanwilliam, South Africa, for example. Deeply engaged in their local community, Bushmans Kloof works with community members to support wildlife conservation and improve local livelihoods. Home to the rare Cape Leopard, a partnership with several conservation organizations has led to providing community members with Anatolian Shepherd dogs to act as livestock guardian dogs, helping to reduce human-wildlife conflicts. Where the program has been implemented to date, there has been a dramatic decrease in poaching of the leopards. Long-term support for the local primary school also includes bringing students to the reserve to learn about hospitality and conservation, inspiring the next generation to be the environmental stewards of the future.
At Wilderness Safaris, whose Beyond Green members include five iconic safari camps, the majority of their workforce is comprised of local employees hailing from the environs of their lodges and camps. In many cases, their jobs with Wilderness Safaris represent their first formal employment. Other innovative community initiatives such as Children in the Wilderness, an environmental and life skills program, inspire the next generation to care for their natural heritage and to become the custodians of these areas in the future; and the Wilderness Wildlife Trust, which seeks solutions to saving endangered species, provides education and training for local community members.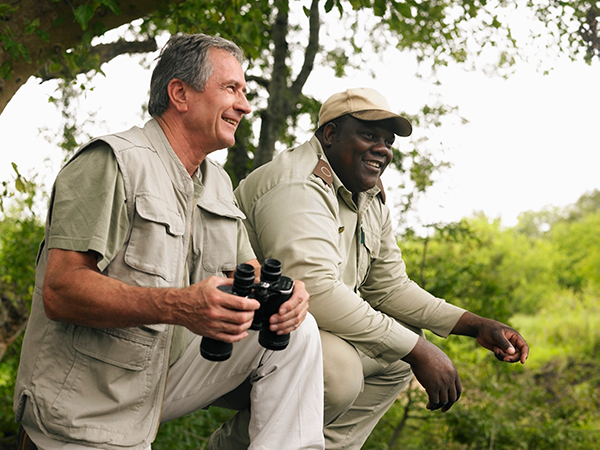 Partnering in French Polynesia
On the French Polynesian atoll of Tetiaroa—historically considered a sacred place for Tahitian royalty —the Tetiaroa Society was co-founded with Beyond Green member The Brando resort to protect the coral reef system, archaeological sites, and the abundant flora and fauna of the atoll. The society is comprised of local community representatives, global sustainability leaders, scientists, and researchers, and is largely supported by The Brando, who humbly consider themselves stewards of Tetiaroa.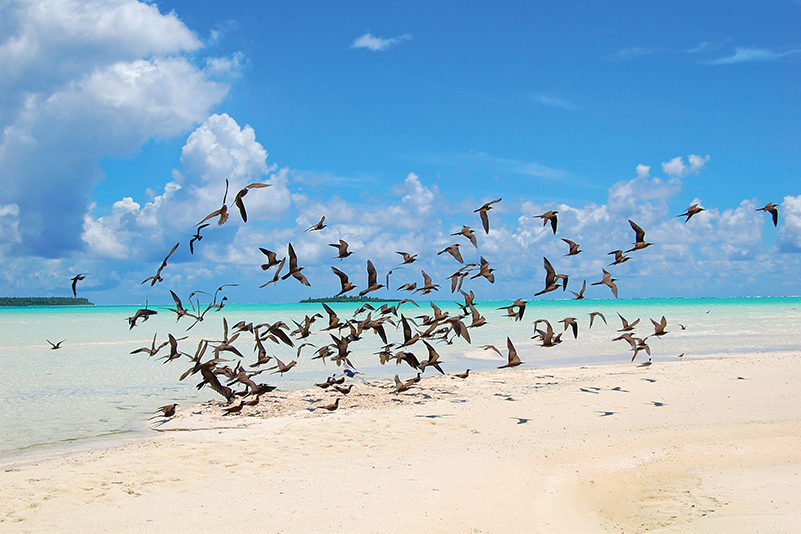 The Brando has demonstrated its commitment to protecting Tetiaroa and the surrounding islands by, among other efforts, innovating a Sea Water Air Conditioning system, which harnesses deep-sea water to air-condition the resort without harmful chemicals that contribute to climate change, which is a particular threat to coastal communities throughout Polynesia and worldwide.
The Brando and the Tetiaroa Society have a shared vision, where businesses and nonprofits work together for the good of the environment and local communities. The Brando has built an eco-station for the Tetiaroa Society to host researchers from all over the world and provides resources for Polynesian schoolchildren and resort guests to learn about the protection of wildlife, including green sea turtles, seabirds, and other marine species, as well as the island's rich cultural heritage, and how to protect Tetiaroa for future generations.