"We don't live as individuals," says Eoin Warner, Experience Ambassador at Ashford Castle, County Mayo's 800-year-old landmark and five-star hotel that reopened in early June. Rather, Warner says, "we live in relation to others, as part of a larger community. And at the heart of that lived experience are the people, their passions, and their stories."
Though the global pandemic brought this philosophy back into sharp focus, it's one that has consistently guided operations at Ashford Castle, where immersive cultural experiences connect guests with local communities and most staff members come from surrounding villages. Some even have ancestors who worked on the Ashford Estate.
Take Frank Costello, whose grandfather managed a farm on the estate beginning in 1917 when it was owned by the Guinness family, and whose father served as a ghillie (fishing guide) on surrounding Lough Corrib, first for the Guinnesses and later for the hotel after its opening in 1939. For nearly three decades, Costello has also guided guests on the 44,000-acre lake, gliding across its waters in traditional wooden boats he crafted himself. Catching fish is only part of the experience, however, Costello says. It's more about experiencing "nature and the fresh air and the quietness. And there's no better place than out there," he adds, "away from everything."
Terra firma has its privileges, too. On the 350-acre estate, guests ride horses along ancient woodland paths, try their hand at clay shooting and archery, and even head out on "hawk walks" to learn about the life and ecology of birds of prey at Ireland's first falconry school. "We're enormously lucky to live and breathe hawks and falconry every day," says Debbie Knight, who runs the school with her husband, James, "and to fly our hawks in such a spectacular setting as Ashford Castle." Farther afield lie sublime hiking routes, recommended by archaeologist and local walking guide Michael Gibbon, that lead to Cong village, an ancient stone circle near the castle, and windswept beaches along the Connemara coast.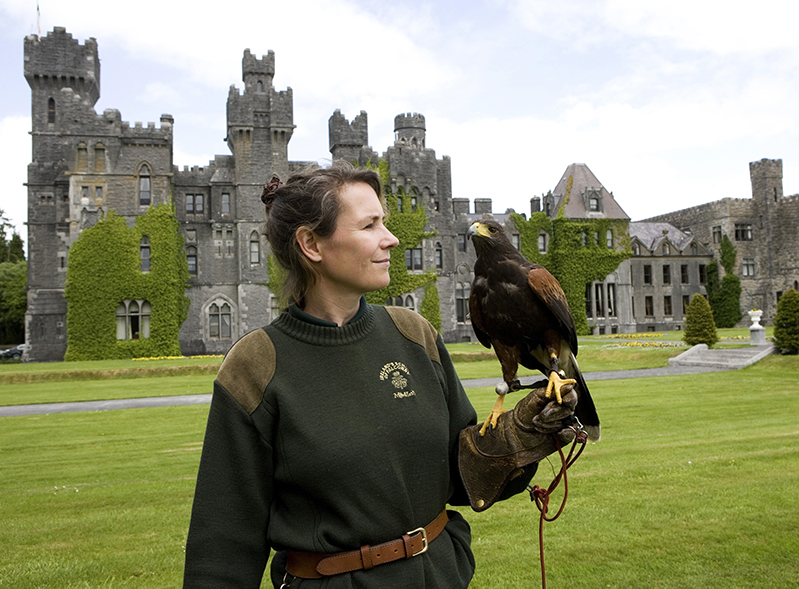 Additional fieldtrips delve into the region's creative side. "There's a certain magic to the West of Ireland that seems to attract creative people and artists," says Warner, who was born and raised in the region. "It's difficult to put one's finger on what creates this pull, whether it's the people, the dramatic and rugged scenery, the everchanging Atlantic light, or perhaps a combination of them all." Either way, he adds, "Ashford Castle's cultural experiences help support these artisans and their greater community by connecting our guests to these flagbearers of Irish culture."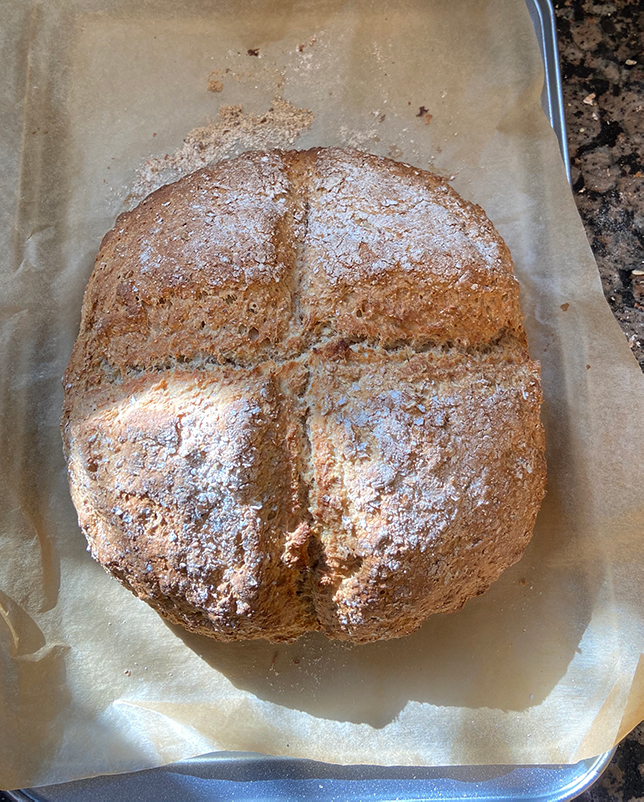 What's more, the castle's cultural offerings are nearly as vast as the views over Lough Corrib. Guests, for instance, can visit the workshops of a local stone carver, ceramicist, and blacksmith, hear stories from a traditional seanachaí (storyteller), and explore the region's culinary scene while meeting with a shellfish farmer, fourth generation beekeeper, and cheese-making family.
Warner also recommends time with a master weaver for a hands-on class in basket weaving, Ireland's oldest craft, and a visit with a harp maker to learn how original wire-strung harps are fashioned and to hear a private performance in the harper's home. "Guests love the intimacy of this experience," he says, "and the authenticity and sense of place that it provides." And fortunately, with Ashford Castle's reopening, this strong sense of place – so deeply informed by the hotel's larger community, its people, their passions, and their stories – can once again be shared.