Celebrating Sustainability
Beginning with the growing environmental awareness that saw the first Earth Day celebrated in 1970, through the launch of ecotourism in the 1990s and the United Nation's embrace of sustainable tourism in the 2000s, there has been a growing awareness that travel, if it is done the sustainable way, can be a powerful catalyst for protecting our planet, while also creating more enriching and authentic experiences for the traveler. Beyond Green is about celebrating leadership in sustainable tourism, embracing travel that helps to restore ecosystems and save biodiversity, as well as to protect cultural heritage — now and for the future. We are equally dedicated to the social and economic well-being of local people, benefitting communities, and welcoming visitors with genuine hospitality. When it comes to our shared vision of sustainable travel, we are going big and being bold, meeting aspirations with actions and impact
How We Protect Nature
From an environmental standpoint, this means going beyond the basics of eco-friendly practices, such as reducing, reusing, and recycling, to a deep-seated commitment to renewing and replenishing our natural resources. Many of our members are implementing new technologies to protect our planet. At The Brando in French Polynesia, an innovative seawater air conditioning system keeps the entire resort cool, without emitting harmful chemicals that contribute to climate change. Our members are also helping to regenerate and rewild more than 10 million acres of wildlife habitat on land and sea, home to critically endangered species. Vermejo, A Ted Turner Reserve in North America, for example, has put more than half a million acres of land under natural habitat protection, restoring important ecosystems and helping to bring back species, such as the American bison, that were once on the brink of extinction.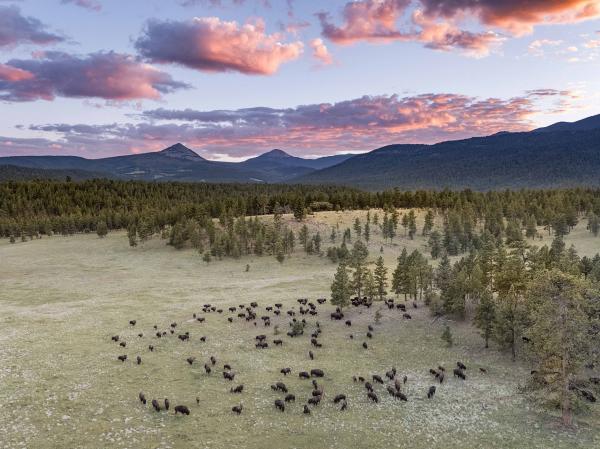 How We Honor Cultural Heritage
Our members value and protect both historic and ancient landmarks and indigenous sacred sites, as well as living cultural heritage, honoring the rich tapestry of cultural diversity that makes each place in the world unique: from design vernacular in our buildings and décor, to celebrating local cuisine, music, art, dance, and handicrafts, to rituals and ceremonies as an integral part of the guest experience. At Bushman's Kloof Wildnerness Reserve & Wellness Retreat in the Cederberg Mountains of South Africa, guests can enjoy the healing properties of native rooibos tea (this is the only place in the world it grows), while contemplating the property's more than 100 ancient rock art sites, some of which are 10,000-plus years old, a tribute to our ancestors who roamed these landscapes long before modern times. At Three Camel Lodge in Mongolia, the hosts, all Mongolians, are eager to share stories of their country's nomadic culture and introduce guests to their music and dance traditions that continue to inspire the next generation. And the main lodge's mortise and tenon roofs were built according to ancient Buddhist methods — without a single nail.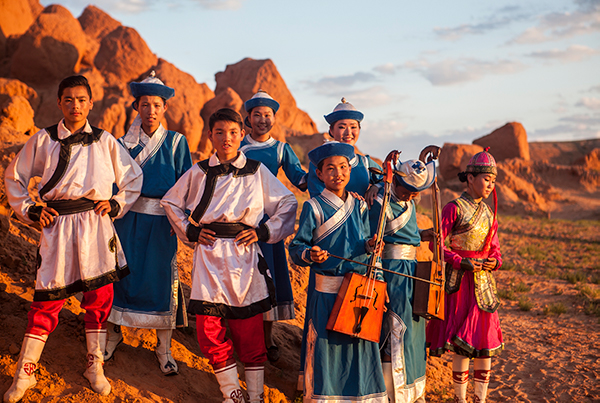 How We Support Communities
Our members are deeply invested in the social and economic well-being of their communities as well. Ashford Castle, a 12th-century historic landmark in Ireland, underwent a massive restoration with the help of local artists and artisans and has helped rejuvenate the local economy, breathing life back into the surrounding villages that were facing the impact of urban migration, both by being a major employer, and by partnering with local farmers and suppliers to provide an authentically Irish guest experience. In Kenya, andBeyond Bateleur Camp has strong partnerships with the surrounding communities through the Africa Foundation, and has responded to the COVID-19 crisis by working with local Maasai women to distribute food relief to nearly 600 villagers during the pandemic. And in Zimbabwe, Wilderness Safaris Linkwasha Camp has increased its support to the Scorpion Anti-Poaching Unit, supporting both employment and conservation, as well as food relief, through the Wilderness Safaris Sustainability Fund, responding to critical needs during challenging times.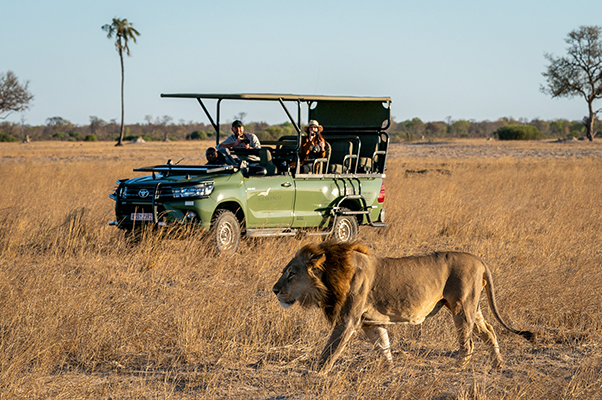 Our Core Beliefs
At Beyond Green, we believe in travel that makes the world better, creating the connections between authentic hospitality and care for people and the planet, enabling us as good guests to learn more about the world's natural and cultural treasures, and inspiring us to do even more to ensure they are protected for the future.
Sustainable travel is not about giving something up, it's about gaining so much more, by embracing experiences that celebrate nature, culture, and community with gratitude and respect. Together, we honor our shared humanity and our commitment to a more meaningful journey for all of us, providing our children and future generations the opportunity to experience the joy of travel and exploration on our beautiful, and yet fragile, planet.