Post Ranch Inn
Post Ranch Inn is named for the Post family, who homesteaded and ranched this spectacular area of the Big Sur coast (as seen in the photo above) for more than 100 years, before evolving into the stunning Post Ranch Inn of today. Opened in 1992, the inn was one of the first eco-luxury resorts in the United States. Sitting at 1,200-feet above sea level, the quintessential California architecture of its buildings—made of reclaimed wood, glass, steel, and stone—is in perfect harmony with its dramatic ocean and mountain views. Throughout the Inn's history, considerable efforts have been made to preserve the landscape's old-growth trees, including building some structures on stilts so as to not disturb root systems. Thanks to a 990-panel solar array, the Post Ranch Inn generates renewable energy to help minimize its environmental impact and reduce its carbon footprint, while the grounds provide native habitat—ideal for local wildlife, including the endangered Smith's blue butterfly, California red-legged frog, and the California condor. Intended as a sanctuary for renewal and relaxation, the Inn doesn't allow guests under the age of 18. Adults can enjoy full spa services, as well as yoga and meditation, pools, and fitness, hiking, and nature walks. Clifftop dining is available indoors and outdoors at the Inn's famed Sierra Mar restaurant, which features ingredients grown on the grounds or locally farmed and foraged, and a renowned list of award-winning wines.
Bentwood Inn
With only five guest rooms, Jackson Hole's Bentwood Inn offers an opportunity to avoid the crowds, while still having access to all that Jackson Hole has to offer. In winter, this includes skiing, dog sled excursions, sleigh rides, and snowmobiling; in summer, white-water rafting, fly-fishing, rock climbing, hiking, mountain biking, and canoeing. Meanwhile, wildlife tours, art exhibitions, and shopping in local boutiques are available all year round. The Inn is committed to reducing its carbon footprint and, along with using LED lighting in all public areas, and timers for all light fixtures on the property, they have comprehensive on-site recycling and composting programs. They celebrate the natural and cultural history of the Grand Teton region by sharing local information in the Inn's Great Room library, as well as in the guest rooms, which also feature natural, locally sourced amenities. The Inn's Culinary Institute of America-trained chef creates menus focused on organic ingredients from local farms, such as Jackson Hole's Vertical Harvest and Cosmic Apple Farms.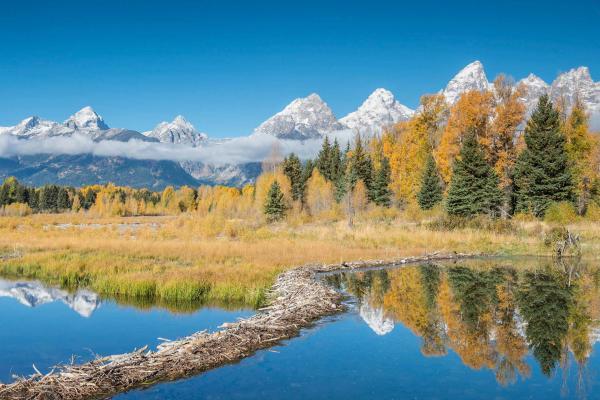 Vermejo, A Ted Turner Reserve
For those craving wide-open spaces after a year of lockdown, Ted Turner Reserves Vermejo delivers the ultimate answer. The philanthropist and leading conservationist of the American West has made it his mission to "save everything" of the 500,000-plus acres of Vermejo's mountains, valleys, streams, and forests along the New Mexico-Colorado border. Vermejo's land, along with its fly-fishing lakes and pristine streams, are home to American bison, native Rio Grande cutthroat trout—a critically endangered species brought back from near extinction by the reserves' conservation efforts, black-footed ferrets (once declared extinct and now rebounding), Rocky Mountain bighorn sheep, wild turkey, elk and other wildlife. In sheer size and ecological diversity, it is akin to a private national park. Guests enjoy horseback riding, hiking, yoga, wildlife watching, and nature walks. With activities for all ages and skill levels, younger guests can also learn about conservation and connecting with nature.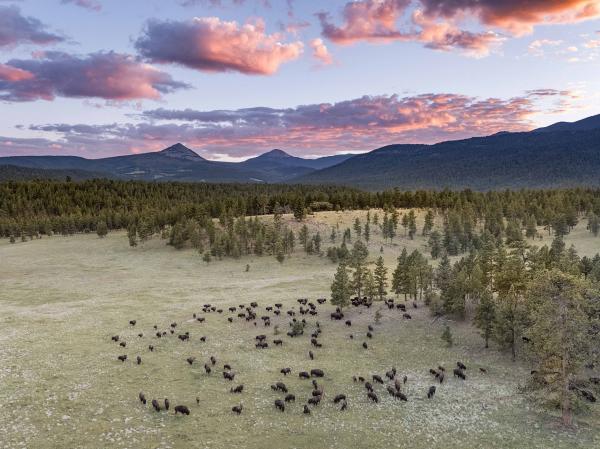 Cavallo Point
Originally the site of Fort Baker, a U.S. Army base, Cavallo Point is now a family (and dog) friendly lodge within Golden Gate National Recreation Center, honoring its past and investing in sustainability for the future, with sweeping views of San Francisco and modern luxury amenities. Cavallo Point uses no toxic pesticides in their landscaping, and no chlorine or bleach-based cleaning products. In addition, they are committed to using energy-efficient appliances, sensors, and timers to reduce energy and water waste. Guests can choose between contemporary and historic lodging, while taking advantage of many wellness opportunities, including a full spa, healing arts services, integrative medicine, and meditation. The chef-helmed, state-of-the-art cooking school and legendary restaurant, Murray Circle at Cavallo Bay, source local products with a focus on seasonality, sustainability, and stewardship; while an array of activities, including Muir Woods, the Bay Area Discovery Museum, the Golden Gate Bridge, the marina and waterfront, and—of course—the many attractions of nearby San Francisco, celebrate the Bay Area's unique cultural and natural heritage.
The Ranch at Laguna Beach
Known as the place where canyon and sea meet, this classic mid-century California resort has been lovingly renovated to embody 21st-century sustainability and coastal cool. While guests enjoy beach activities including surfing, kayaking, stand-up paddle boarding, and tide pool exploring, they can feel an extra sense of well-being in knowing they're actively supporting a myriad of conservation and community initiatives. The property's original golf course, which was built in the 1940s, is a GEO-certified leader in eco-friendly golf operations, with thanks to innovations including the on-going removal of invasive flora that was choking out native plants, and a "bottles to bunkers" program that recycles glass bottles, crushing them into sand to fill bunkers on the golf course. Perhaps the most extensive project has been a multi-year water reclamation initiative designed to help the entire resort save 21.2 million gallons of water every year. Volunteers from the staff have adopted a nearly mile-long mile stretch of the Aliso Creek Channel in nearby Mission Viejo and removed more than 2,500 pounds of trash and debris; while The Ranch has partnered with the Ocean Institute to provide local under-privileged youth with a camp experience and educate them about ocean and marine conservation at the property's newly-designed Scout Camp.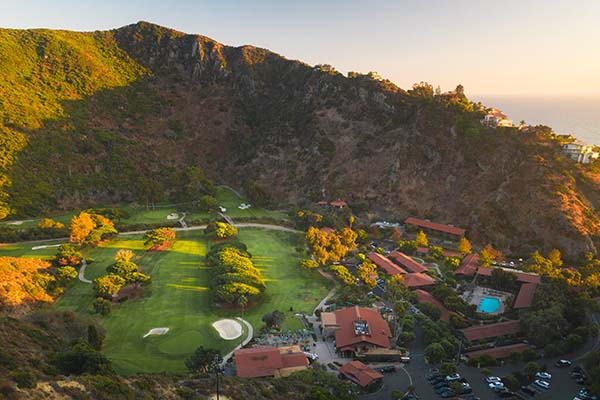 Despite unprecedented challenges the world over due to the COVID-19 pandemic, Beyond Green members' commitment to nature, culture, and community has been a bright light and a shining example of how travel can, and should, be a force for good.