Inn by the Sea's approach to hospitality is inspired by its pristine surroundings on the coast of Maine. The seaside resort minimizes the impacts of operations with eco-friendly initiatives and habitat restoration and shares the soul of their location with guests through an appreciation of all things local, supporting the region through intentional community collaborations with local growers, vendors, and not-for-profits. The most popular by far with both inn staff and guests is the foster dog program in collaboration with the Animal Refuge League of Greater Portland (ARLGP).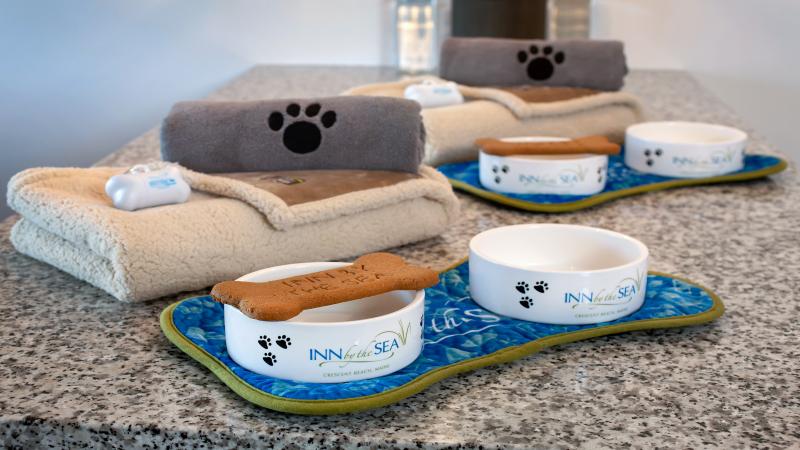 "Inn by the Sea has been welcoming guest dogs to our coastal resort for decades, so it was natural for us to reach out to ARLGP and offer to foster adoptable dogs here at the hotel," said Michael Briggs, Inn by the Sea Managing Director. "Fostering shelter dogs at the property broadens exposure for the rescues, helps save lives, and aligns with Beyond Green values for community support."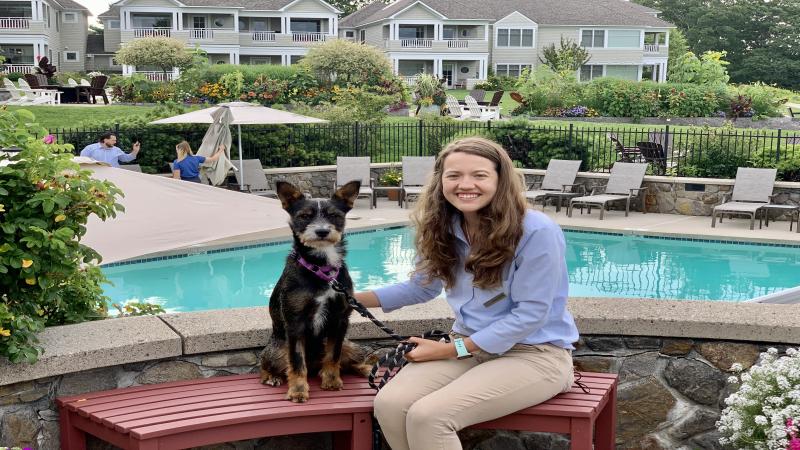 The foster program is simple. Inn by the Sea provides a temporary home for adoptable dogs from ARLGP. The staff cares for the pups 24/7—walking, feeding, and giving them lots of tummy rubs and the occasional meal from the gourmet dog menu. Guests are also welcome to walk or play with the dogs; and happily, some guests fall in love and adopt. Since the program's inception eight years ago, 173 "good boys" have found permanent homes with guests.
"Inn by the Sea will always hold a very special place in our hearts with many fond memories of time spent with family and loved ones," says Mary Johnson, who has visited the inn many times. She remembers an extraordinary moment during one visit when she noticed an adorable puppy on a staff member's lap suddenly pop into view at the reception desk. She was totally smitten.
"Everyone Molly meets falls in love with her, whether they're a dog person or not," says Ms. Johnson. "Molly brings much love and happiness to our lives and home. I feel it was fate that March morning in the lobby at Inn by the Sea."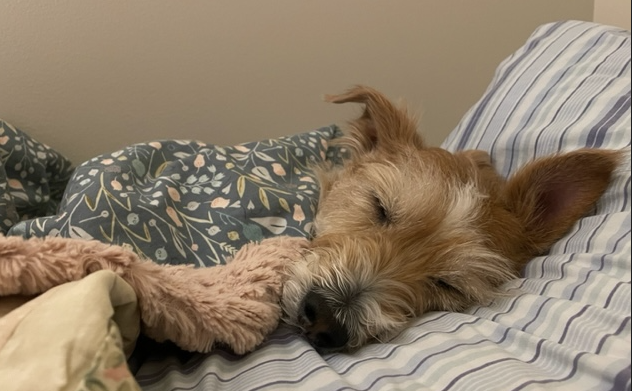 Anne Bolton, Guest Services Director at Inn by the Sea agrees, "We all think Molly is a truly wonderful dog and love to see her return with her family, year after year." In fact, the staff feels fortunate to see so many former rescues enjoying their best lives when they return with their adopted families.
This article was written by Rauni Kew, PR & Green Program Manager at Inn by the Sea.