Vasilis Iosifidis is living proof that travel has the power to change lives. During a series of fateful hiking trips to Greece's remote Zagori region in the 1990s, Iosifidis fell in love with the village of Aristi. Soon after, he built his family's home there and, in 2006, completed construction of Aristi Mountain Resort & Villas while shifting his career from civil engineer to fulltime hotelier. "I felt the beauty of this place needed to be shared," he says, "and for this reason I decided to build a hotel, so people could enjoy the same views and landscape that I was so fortunate to have encountered."
It's no wonder why he was so drawn to Aristi village. Along with stunning views of the Voidomatis River and Vikos Gorge, it offers access to scores of fellow historic stone villages in Zagori, Greek for "the place behind the mountains." What's more, due to its remoteness, the region and its centuries-old architectural, culinary, and farming traditions have largely remained intact, says Iosifidis.
Sharing Zagori's heritage with visitors, however, also comes with a huge responsibility, he says. "Opening up an area as a travel destination shouldn't mean changing its original character. With its beautiful nature, Byzantine churches, and ancient stone bridges, Zagori needs our efforts to be preserved through the years."
Beyond Green recently chatted with Iosifidis about his ongoing love affair with the region, along with his extensive efforts to see that it retains its authenticity – and with it, the power to change visitors' lives in perpetuity.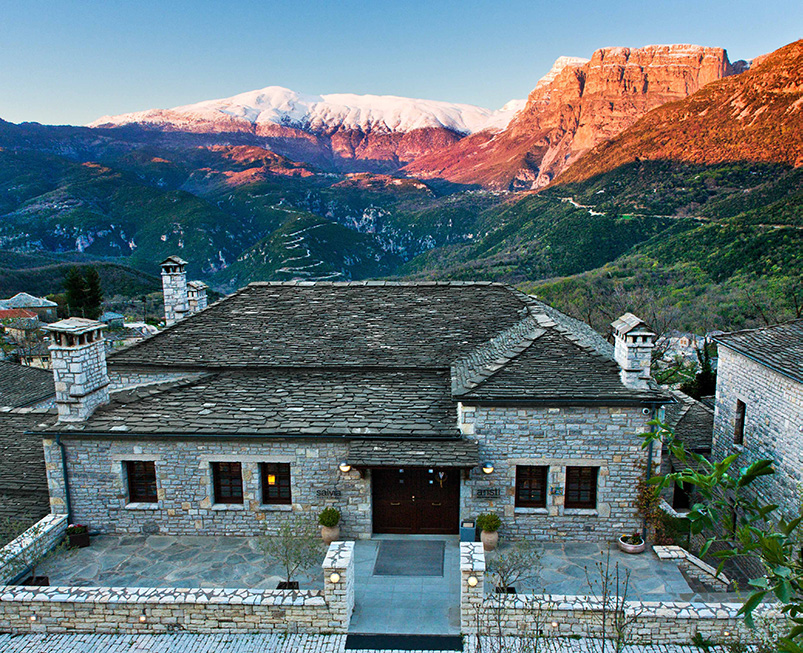 What do you love most about Aristi village and the Zagori region?
Voidomatis River is one of the cleanest rivers in Europe. It flows through the Vikos Gorge, which has the world's highest depth-to-width ratio. Years after my first hiking trips here, walking the Vikos Gorge along the river is still one of my favorite escapes from everyday worries.
I also love the architecture of the villages, as it's very traditional. Stone and wood are the only elements used, and all new buildings must follow strict rules. Zagori's culinary heritage is also quite unique. Vegetables, for instance, are preserved in salt and oil so they can withstand the region's long winters. And the meat is the most delicious in Greece because animals can range freely.
During summer almost every one of Zagori's 46 villages has its own Paniyiri, a religious celebration and social gathering. All villagers and summer visitors dance in a circle while singing, drinking, and promising they will meet again next summer.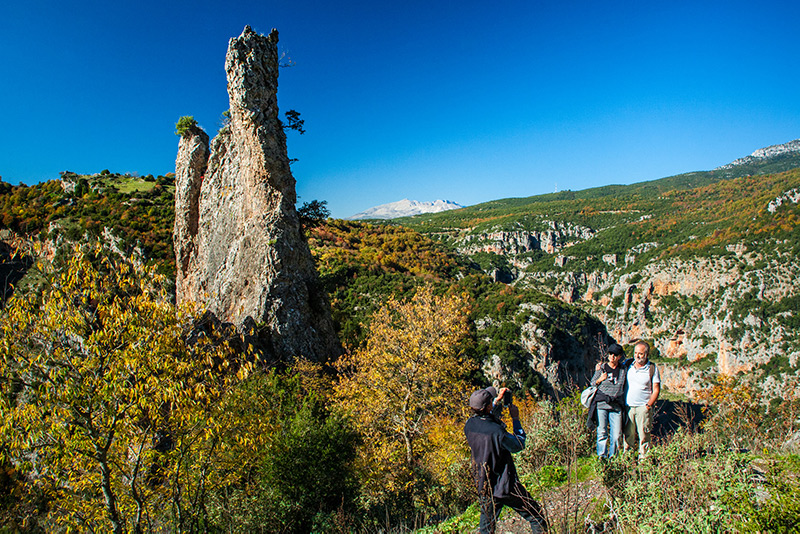 How are you helping to preserve Zagori's natural and cultural heritage?
At Aristi Mountain Resort & Villas, we employ water conservation programs, use only traditional building techniques and traditional materials, and support local food producers by sourcing free-range meat, fresh cheeses and vegetables, and regional wines. And we co-founded the Zagori Excellence Network, which works to support community businesses, preserve local churches, and promote sustainable tourism practices. We also partnered with people in the region to nominate Zagori for inscription on the UNESCO World Heritage List; the Greek government is now applying for this status.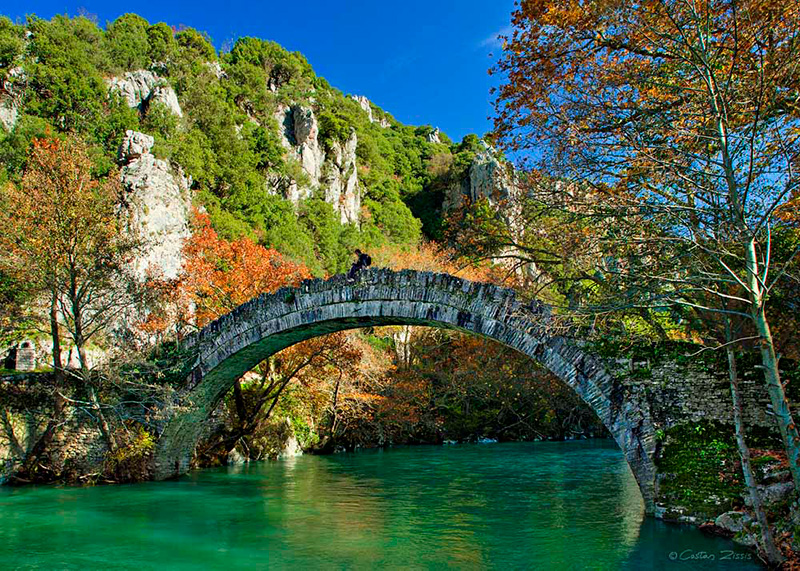 Your top recommendations for guests?
I suggest they hike along the Voidomatis River or up to surrounding mountain peaks to let nature's peace flow within them. They should also visit one of the area's old Byzantine churches. Panagia Spiliotissa Monastery near the river and Taxiarches in Kato Pedina, both from the sixteenth century, feature beautiful frescos.
Our guests can also visit the village of Elafotopos to create handmade woolen fabrics with traditional weavers and experience traditional architecture like Kipi's beautifully preserved stone bridges on photo workshops with a local photographer.
And we have to ask: After exploring, what Greek dishes should guests tuck into?
Made with local cheese and herbs from our greenhouse, tiropita, or traditional cheese pie, is a dish you must try before leaving our area. We also offer cooking lessons so you can learn how to prepare dishes like tiropita and tzatziki. And adding glasses of regional red wines like Vlahiko and Bekari from the Glinavos winery will make it an experience to remember!