Eating well is a way of life in California, a state known not only for its agricultural abundance, but for pioneering eco-forward menus that prioritize the health of people and the planet. One of the best places to taste the Golden State's bounty is at Beyond Green hotels, where passionate and conscientious chefs emphasize support for local food producers and sustainable growing practices. We recently chatted with four of our favorites to learn more about their sustainability principles, local producers they love, and which dishes they're especially excited to serve guests this summer. On their tables: sustainable seafood, naturally raised meats, and organic seasonal produce, all complemented with a wealth of culinary craft, innovation, and flair. Well, what are we waiting for? Let's dig in.
Reylon Agustin – Executive Chef, Sierra Mar
Post Ranch Inn | Big Sur
Culinary Philosophy: Sustainability should be synonymous with how restaurants approach a menu. As chefs we've become stewards of the earth, our community, and our guests. I've had the fortunate opportunity of cooking here in California for most of my career, where the starting point of food is based on dialogue between chefs and farmers. Thirty-five percent of what goes on Sierra Mar's menu comes directly from our own Chef's Garden, and another 55 percent comes from local growers.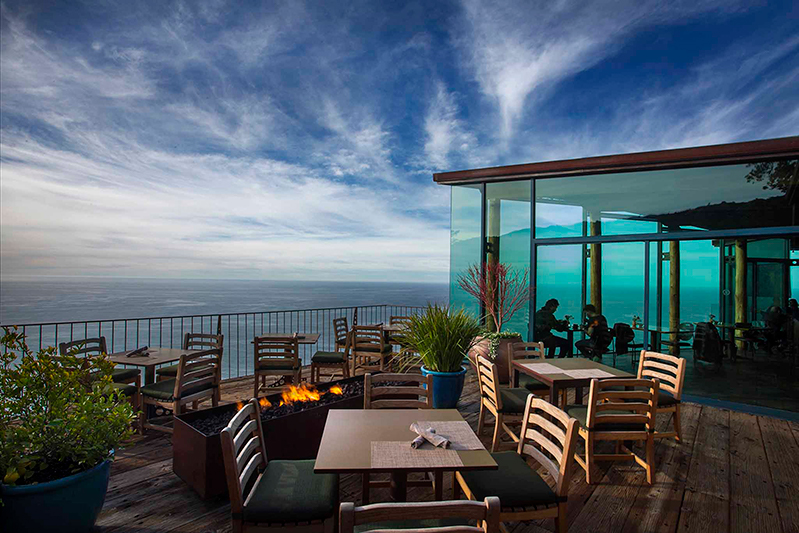 Local Producers I Love: Brokaw Farms in Soledad: I've been working with Will Brokaw for a decade now and his avocados are second to none. He also supplies us with citrus fruits like kumquats, blood oranges, and grapefruits, as well as mandarins that we place in rooms for amenities. Monterey Bay Seaweeds in Moss Landing: We often use their various forms of seaweed and kelp as the building blocks of our dishes. Big Sur Salts: This is as local as it gets. I love the consistent, superior sea salts they offer.
Must-Try Summer Dish: Our Nopales + Spring Cherry dish is inspired by my trail running at Garrapata State Park where the mountainside is flush with cacti. The dish's cacti come from Pezzini Farms in Moss Landing and the cherries from Kashiwase Farms in Winton. From our Chef's Garden we have beets, kohlrabi, arugula, and gem marigolds. Another humblebrag is our bread program. Our bread is made inhouse and served with sea salts from Big Sur Salts and olive oil from a local ranch here in Big Sur.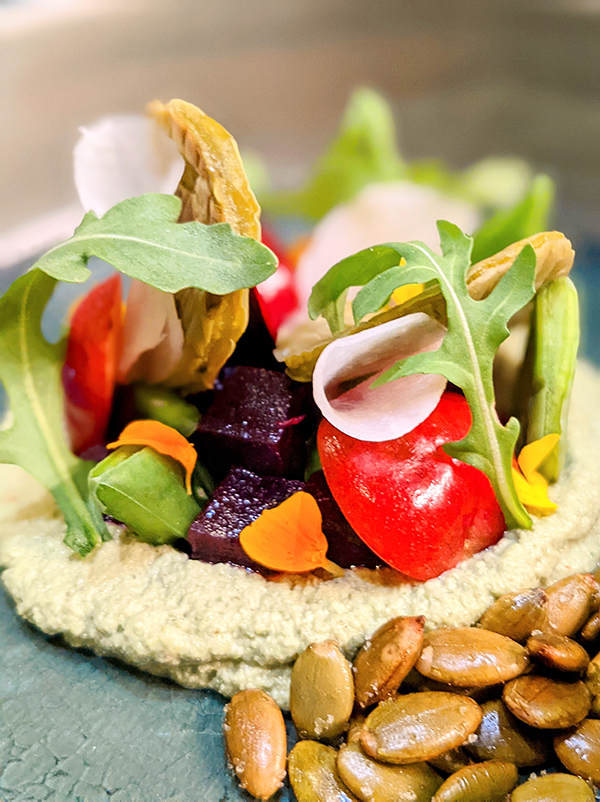 Michael Garcia – Executive Chef, Murray Circle
Cavallo Point | San Francisco
Culinary Philosophy: I was born and raised in the Bay Area, and developing menus with local ingredients to create a melting pot of cultural flavors – which I view as San Francisco-cuisine – is important to me. Besides supporting our local farmers and economy, we get some of the best produce this country has to offer.
Local Producers I Love: Living in Sonoma gives me the opportunity to visit local farms literally down the street from my house. Olson Farms in Penngrove is a small family-owned farm where I stop often – they'll pull beets right from the ground for me as I wait. Other farms I like are Bees and Blooms in Santa Rosa, which raises bees to produce lavender honey that I include in desserts like our "bees and blooms" shortcake; Wineforest Wild Foods in Napa for wild mushrooms and truffle oil; and County Line Harvest in Petaluma for baby greens and baby carrots. We also source naturally raised meats and poultry, which makes a huge difference in taste and quality. Mary's Free Range Chickens is one of my favorites; Sonoma Duck also has an amazing product. For seafood I work with Costarella and TwoXSea – they all keep me informed about what's fresh, local, and sustainable based on Monterey Bay Aquarium Seafood Watch's color tier ratings.
Must-Try Summer Dish: Our Black Garlic Glazed King Salmon dish features king salmon from Santa Cruz, along with steamed rice with Dungeness crab, sake-corn velouté, and grilled baby bok choy.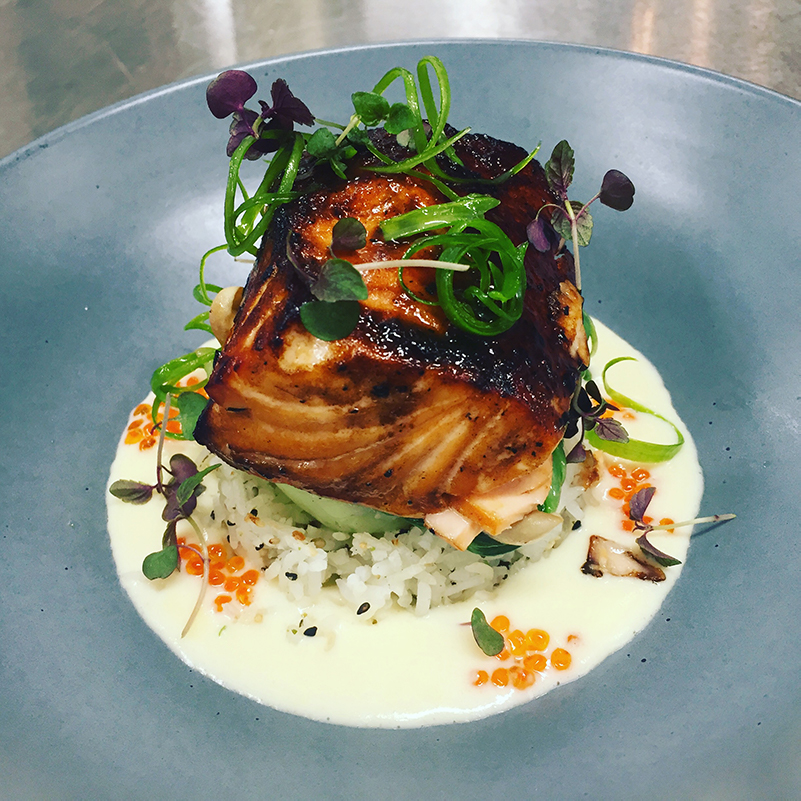 Kyle St. John – Executive Chef, Harvest
The Ranch at Laguna Beach | Laguna Beach
Culinary Philosophy:My philosophy for cooking is seasonal simplicity: Source great in-season produce and support our local community of farmers, ranchers, and fishers, then allow these items to be the highlight of the dish. Our Harvest Garden is used exclusively for the restaurant where we seasonally harvest heirloom varieties and more delicate produce. With the ocean right in our backyard, we also highlight fresh sustainable seafood daily and thoughtfully source all our seafood in line with Monterey Bay Aquarium Seafood Watch's guidelines.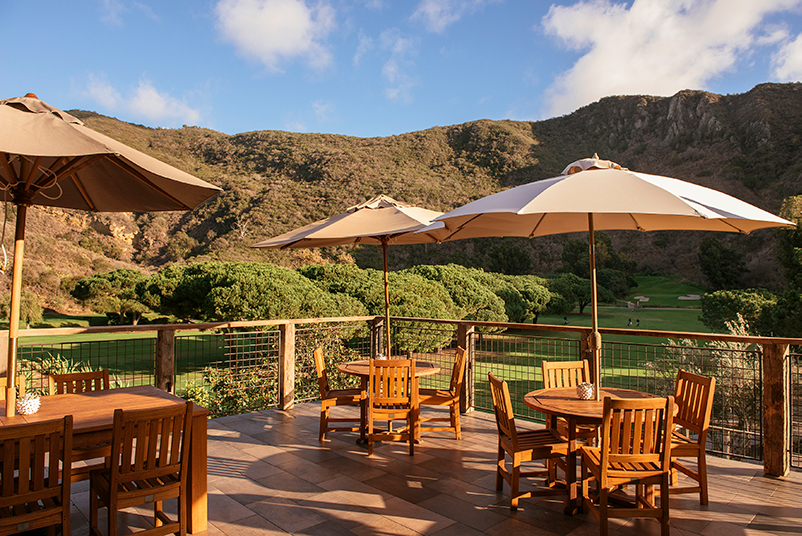 Local Producers I Love: We get fresh Santa Barbara uni (sea urchin) hand delivered from diver Pierre Charest, along with regular deliveries from companies like Harbor Fish out of Dana Point, where they use single-line rod and reel fishing. We also work with a farm at The Ecology Center in San Juan Capistrano. They have a stand open to the public where they highlight seasonal items from their own farm as well as other farms in surrounding areas. Our protein selection is also very important to us here at Harvest. We source grass-fed beef from Santa Carota farms near Bakersfield and chickens from Pasturebird in Murrieta – it's run by a transparent farming family who pasture-raise their chickens, rotating them to new pastures every day.
Must-Try Summer Dish: Our Confit Half Roasted Chicken. We break down our local Pasturebird-raised chicken, brine it overnight, and cook it in duck fat from Mary's Free Range Chickens. We serve the chicken crispy over seasonal vegetables (highlighting produce from our own Harvest Garden or local farms) along with white wine chicken jus, sourdough croutons, and mustard greens from our gardens lightly tossed in lemon oil.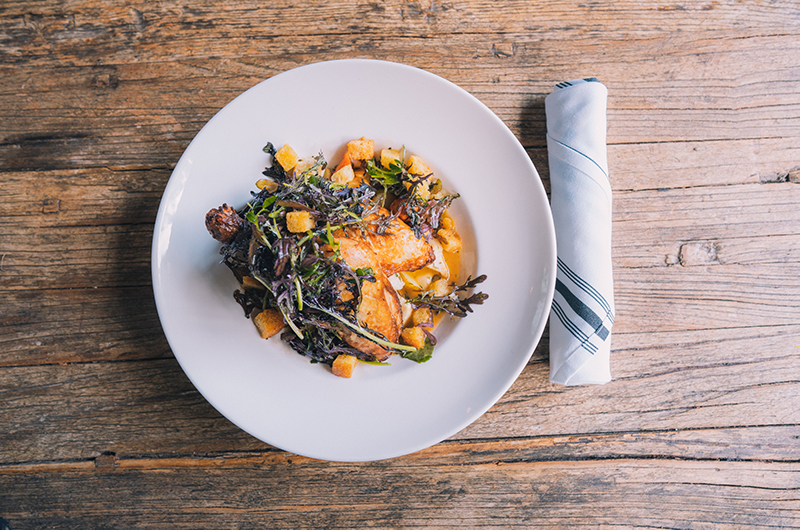 John Carney – Chef de Cuisine, FARM at Carneros
Carneros Resort and Spa | Napa
My Culinary Philosophy: Organic and clean produce is very important to me. Equally important is sourcing local, and at FARM we not only grow an abundance of our own produce on the resort grounds, but we also work with many farms and purveyors to source locally cultivated and wild ingredients. Important to mention also is the effect on flavor that occurs in free-range and wild-caught animals. Healthier, happier, free creatures naturally provide a better tasting, and overall better product for our guests.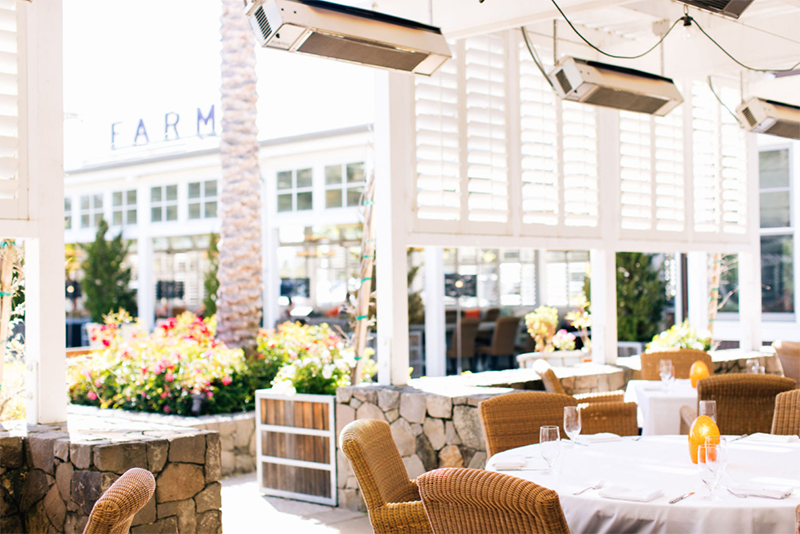 Local Producers I Love: K&J Orchards tells the story of California, offering incredible heirloom produce and their stone fruit is second to none. Wineforest Wild Foods in Napa offers access to the foraged and overlooked ingredients Mother Nature has to offer. Tenbrink Farms, Wilkinson Acres, Napa Nuts, Liberty Ducks, and Schmitz Ranch are a few of my other local favorites.
Must-Try Summer Dish: Our "garden provisions" section on our menu specifically highlights our local produce and especially that which comes from our Culinary Gardens. For example, we're currently offering a seasonal Vegetable Barigoule that was inspired by a neighbor of ours dropping off some phenomenal heirloom artichokes. Accompanied with some onions, carrots, and fennel, they're braised in a warm white wine broth and served simply on their own as to not diminish their natural beauty. Dishes like these happen out of spontaneous inspiration from the beautiful produce we're spoiled with here at FARM.