One of the easiest ways to ensure an authentic travel experience—filled with unforgettable encounters with local culture, communities, and nature—is to slow down. Becoming a "slow" traveler means taking a break from your daily rhythm and fully embracing what a local community has to offer. It means abandoning your packed itinerary and guide filled with "must-see" attractions and immersing yourself in the time-tested wisdom, traditions, and natural environment that make a destination unique. The result is a more memorable and sustainable way to travel, and lessons that last a lifetime.
Wander Among Ancient Wonders and Sacred Places
It's easy to embrace this slow travel mentality when you are surrounded by the montane forest landscape and ancient history of Aristi Mountain Resort in northern Greece. Set near picturesque stone villages and ancient Byzantine monasteries, the resort boasts an abundance of sustainable ways to experience the natural and cultural treasures of the country, including guided hikes in the Vikos Gorge and Vikos Aoös National Park, kayaking and rafting in the crystal waters of the Voidomantis River, and several day trip packages, each visiting neighboring villages and providing close encounters with ancient landmarks. Admire centuries-old arched stone bridges and churches or wander into a quaint village and enjoy traditional coffee and flavorful mountain cuisine.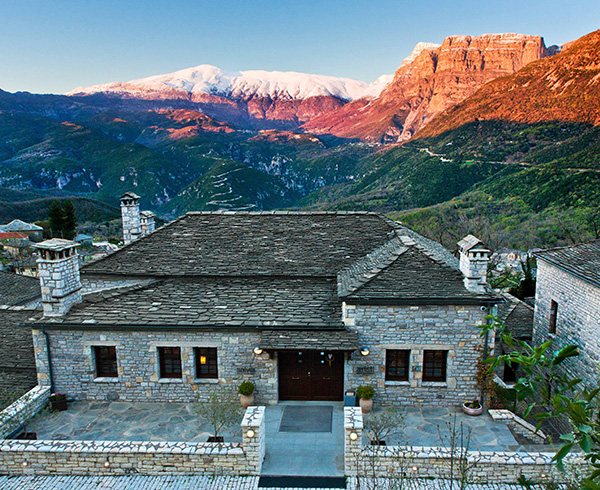 Experience Country Leisure and the Luxury of a Castle
History and luxury magically come together within the ageless edifice of Ashford Castle in County Galway, Ireland. The walls of this 800-year-old structure, situated on a spectacular 350-acre estate, are brimming with history and culture. The 82 guestrooms and suites and the Hideaway Cottage embody elegance and tradition through carefully chosen antique furniture, original art, and custom fabrics. Designers have magnificently refurbished many of the castle's original features while seamlessly incorporating modern amenities. In addition to simply enjoying the estate's immense natural beauty, Ashford Castle boasts a vast veritable outdoor playground brimming with classic country estate pastimes such as horseback riding, falconry, shooting, and golf. Guests can also enjoy authentic cultural experiences crafted by the castle's very own "Experience Ambassadors," who can help you explore the region's rich food, heritage, craftsmanship, and iconic music, and get to know the resilient people who have been shaped by this of this breathtaking rugged landscape.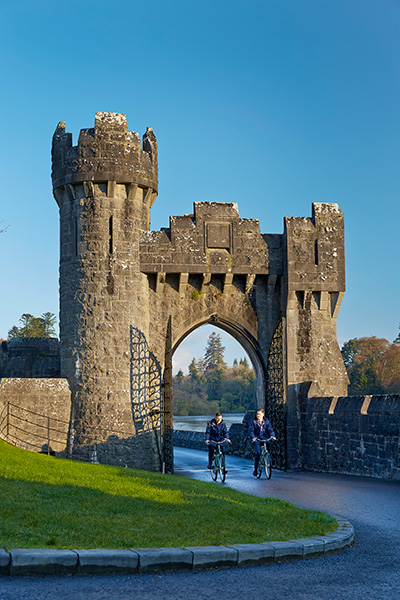 Escape the Ordinary on the Ugandan Nile
Its remote tranquility and awe-inspiring specatcles make slow travel at Safari Nile Lodge an unforgettable treat. Known as the "Pearl of Africa," Nile Safari Lodge offers breathtaking views of the Nile's northern Victoria branch from every corner of its luxurious and eco-friendly environment. Situated in the heart of Murchison Falls National Park, Uganda's oldest national part, the lodge offers stunning views of the specatular scenery and its diverse wildlife. With over 76 mammals and 451 bird species calling this national park home, you're certain to spot rarely seen creatures during a game drive—capture stunning photos as proof. Encounter this untamed habitat further through guided nature walks, bike safaris, or an exciting river cruise. Enjoy a delicious brunch at the top of Murchison Falls while soaking in the power and primitive beauty of the life-giving waters of the Nile. Take in the full splendor of Uganda from the air with a once-in-a-lifetime balloon safari. Relax and rejuvenate your mind and body at the tranquil Mtoni Massage house, perched on a cloistered cliff overlooking the Nile.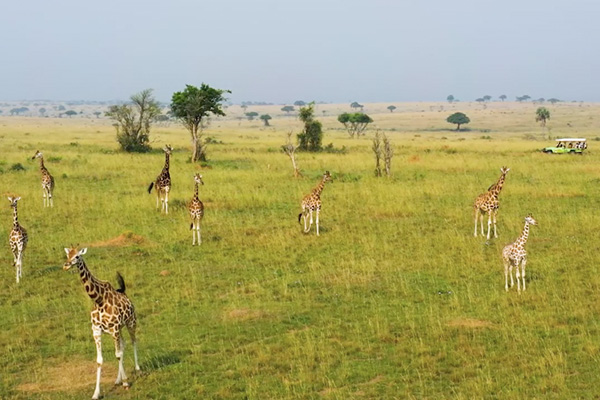 Embrace Rustic Charm in Wild Wyoming
Slow travel isn't only for exotic and far-flung destinations. There is plenty of natural beauty, culture, and history to be discovered closer to home. In fact, in Jackson Hole, Wyoming, Bentwood Inn is an iconic Western retreat fronted by a sustainable and authentically rustic exterior crafted from 200-year-old reclaimed wood removed from from Yellowstone National Park after the great fires of 1988. Hidden away on four acres of ancient cottonwoods and majestic pines, the inn offers the wooded seclusion and serenity of a sylvan idyll. Rooms are carefully constructed with rugged charm made warmer by cozy fireplaces and complemented by eco-friendly amenities including handmade furniture and art. The courteous concierge service is eager to share all that Jackson Hole has to offer from slow travel-approved activities like fly fishing, horseback riding, and (yes) white water rafting, to skiing and snowboarding during the season. But, perhaps the best way to slow down and experience all the natural wonders of the American West, is to explore nearby Yellowstone and Grand Teton National Parks and admire the lush forests, rejuvenating hot springs, and gushing geysers of this unique wilderness where bears and beavers dwell and the wild buffalo roam.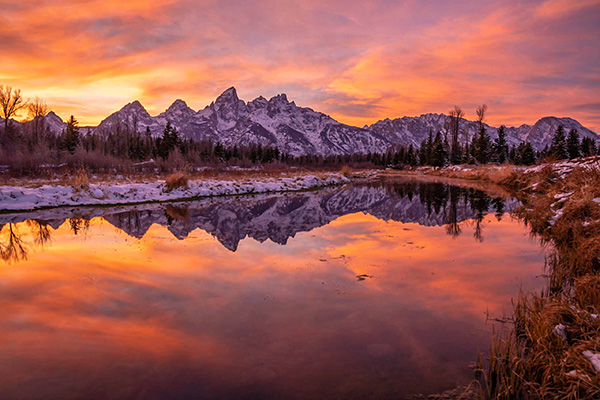 Slow travel is about more than seeing the world. It is about experiencing it through a deeper and more meaningful connection to the people and places you go. Visit staybeyondgreen.com and create a more meaningful travel experience.