The 51st anniversary of Earth Day serves as a timely reminder that saving our planet so often comes down to choices. Not only in our daily lives (think skipping single-use plastics and selecting sustainable seafood), but also in our travels. When it comes to choosing hotels, one of the most powerful things we can do is choose wisely, opting for those that work to protect our planet while supporting local cultures and economies. Here are six sustainable hotels you can feel good about – and where you can do good.
Costa Rica | Build a Stronger Community
Beach or rainforest? There are no bad choices at Arenas Del Mar. Seaside and set on an 11-acre private reserve that functions as a critical wildlife corridor, the eco-resort is also just a short stroll from Manuel Antonio National Park. Count on being equally impressed with the choices the resort makes to serve its surrounding community. This starts with its decision to employ an entirely Costa Rican staff and serve fish caught by locals and extends to its work at a neighboring school, where it provides essential classroom supplies and sponsors eco-education programs. The best part: Guest donations have funded both efforts and also buoy the Titi Conservation Alliance, which works to protect the region's squirrel monkeys.
U.S. | Rewild the Wild West
Ted Turner said it perfectly: "When we spend time in nature, we heal ourselves. When we protect nature, we heal the planet." Toward that goal, Turner has preserved vast swaths of land in New Mexico, including at his 550,000-acre Vermejo reserve, which works to repopulate American bison, restore Rio Grande cutthroat trout to the Costilla Creek watershed, and regenerate aspen stands in upland forests.
Whether you're taking conservation tours or simply taking in views from eco-friendly digs that include a 10,000-foot-high fishing lodge, the best part of your stay is what you'll leave behind: support for Turner's efforts to conserve the U.S. West and its wildlife.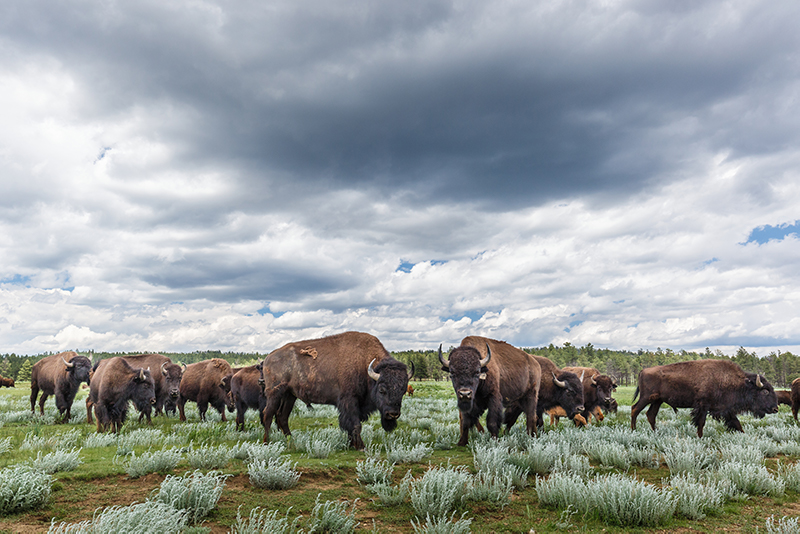 South Africa | Preserve Local Livelihoods
Protecting planet Earth also means protecting people's incomes by reducing human-wildlife conflicts. Enter Bushmans Kloof Wilderness Reserve & Wellness Retreat in South Africa's Cederberg Mountains. To simultaneously save livestock and rare Cape leopards, often killed for their predatory behavior, the hotel helps supply local farmers with Anatolian shepherd dogs trained to ward off the cats. To nurture the next generation of environmentalists, Bushmans Kloof also funds education with a conservation emphasis at a nearby primary school. Guests can bring supplies for local schools and medical clinics through the hotel's partnership with Pack for a Purpose.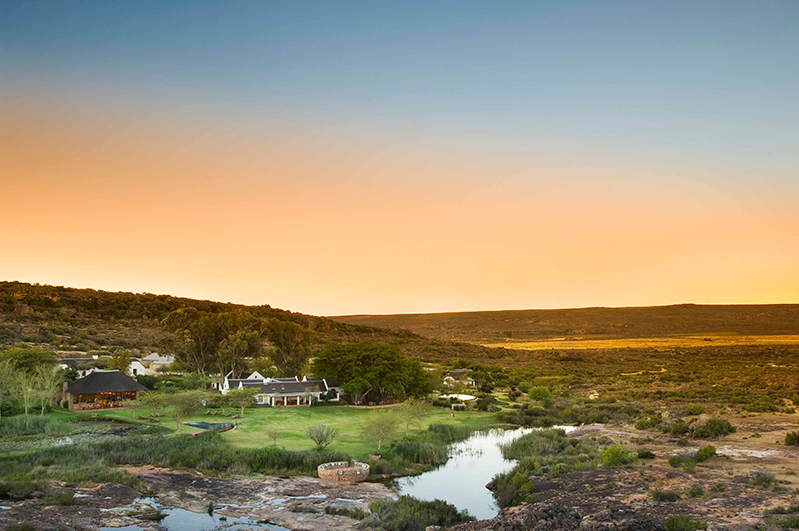 Belize | Power Down and Plant Trees
Francis Ford Coppola's Blancaneaux Lodge celebrates Earth Day in fitting style: In the evening, the rainforest retreat in Belize's Mountain Pine Ridge Reserve shuts its power off and serves dinner outdoors by candlelight. Dishes emphasize organic produce grown on-site and by local farmers, naturally designed accommodations built with bamboo and thatch cool via natural air flow (read: no wasteful air conditioning), and saline pools stay clean without the use of harmful chemicals. Guests can give back by planting pine and mahogany trees in the surrounding reserve and, at sister property Turtle Inn, by helping remove invasive lionfish from the Belize Barrier Reef.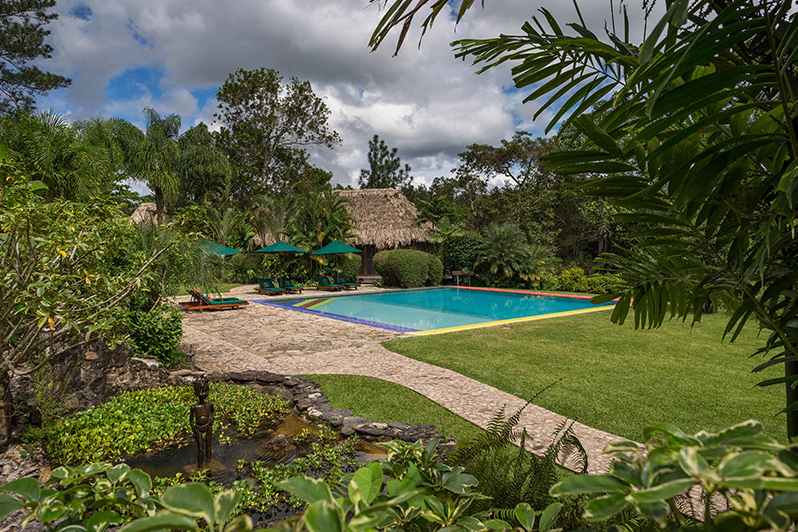 Italy | Get Back to Nature
Sustainability comes full circle at Borgo Pignano, where efforts to maintain Tuscan culture and ecology are evident in every centimeter of its 750-acre estate. Reed fields purify grey water that nurtures on-site vineyards. Sustainably harvested woodchips power a biomass generator for hot water and heating. Sulla plants provide hay for horses that in turn create natural fertilizer for organic gardens. And resident honeybees pollinate wildflowers and herbs used in the kitchen. "Everything we produce is then processed and cooked maintaining traditions, respecting the value of the food," says chef Stefano Cavallini. Cooking and herbalist classes highlight cultural experiences and carbon-free explorations include biking and horseback riding through the estate's tranquil forests and fields.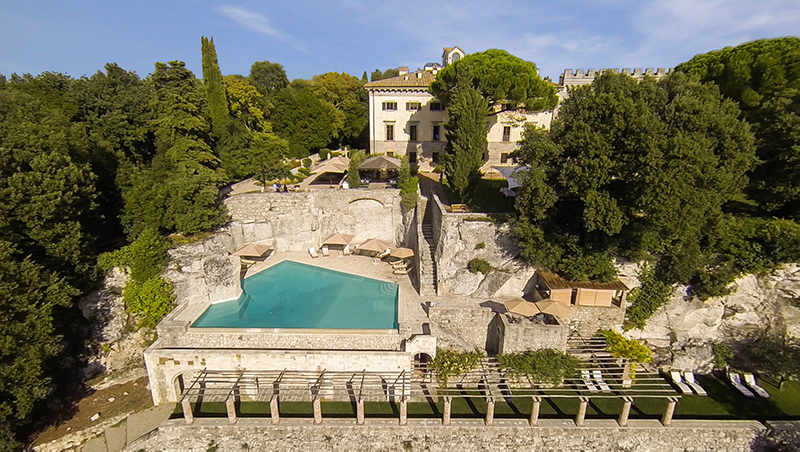 French Polynesia | Save Our Seas
It's no stretch to call The Brando the godfather of sustainable hotels. The vision of Marlon Brando, the resort looks to leave the lightest possible footprint on Motu Onetahi, beginning with its use of renewable energy and natural building materials. At the island's Ecostation, created by the resort for the nonprofit Tetiaroa Society, guests can meet with visiting scientists to learn about critical marine initiatives and partake in hands-on experiences like releasing fish larvae and baby turtles. Cultural preservation is also key. The Brando, for instance, recently helped form a cultural center on Motu Onetahi that serves as a local ceremonial site.