More comprehensive than any lesson in a classroom, immersing your young ones in an environment that is teeming with natural wonders and unique cultures expands their world and strengthens their connection to planet earth. Family-focused adventures at Beyond Green hotels, resorts, and lodges create unforgettable moments for your whole family, and more importantly, they forge unbreakable bonds between your children, their planet, and varied people and cultures
At Arenas del Mar, an 11-acre private rainforest reserve in Costa Rica, daily encounters with monkeys, sloths, toucans, iguanas, and other wildlife delight budding eco-biologists. The staff naturalist can make hikes as family-friendly as needed, kid-friendly activities like movie nights give parents time to themselves, and tortilla-making and craft classes connect young guests with the local culture.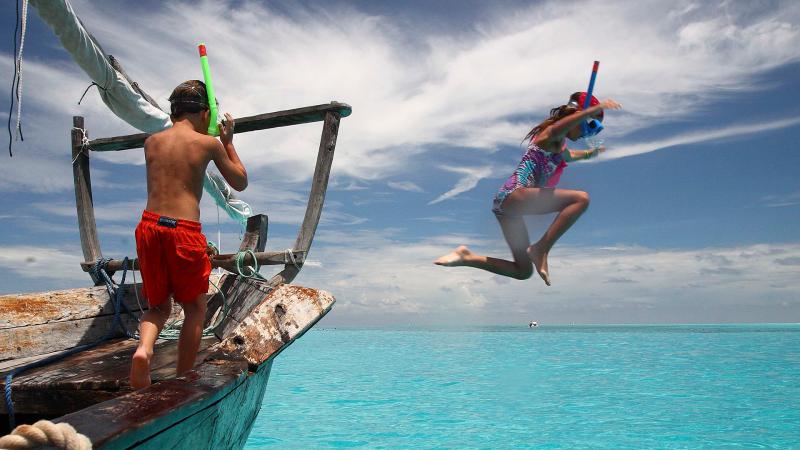 &Beyond resorts and lodges offer WILDchild, a program for children ages 3-12 designed to engage young travelers with fun, interactive activities that teach them to appreciate and preserve our planet. Every program ties in with its particular destination and unique environment, as well as the local heritage of the region. Every WILDchild adventurer receives a backpack with a scrapbook and goodies that are unique to each destination, such as a magnifying glass, solar-powered flashlight, or a compass which are used to encourage daily interaction with their surroundings.
On guided nature walks at &BEYOND Sossusvlei Desert Lodge inside Namibia's Namib Naukluft National Park, young adventurers learn about the history and ecology of the dune, play Bushman games that immerse them in the culture of the region, and create art with red dune sand, ostrich shells, and monkey balls. Families enjoy stargazing with the resident astronomer and listening to traditional stories about the night skies.
In Chile's Lake District, &Beyond Vira Vira thrills families looking for adventure with seasonal activities from heli-skiing and horseback riding to birdwatching and drifting gently down the Liucura River. Young conservationists learn firsthand about the Mapauche community's unique way of life when they visit a local village. They can also spend time on the lodge's flourishing 99-acre organic farm and with the local cheese maker before heading to the kitchen to prepare a farm-to-table meal with a chef.
The team at &Beyond Mnemba Island engages children with a scavenger hunt that begins with a message in a bottle washed up on shore. A set of clues found in the mysterious bottle leads young explorers around the small island, introducing them to the various natural habitats and wildlife, and guided forest walks familiarize them with one of the rarest antelopes in Africa, the critically endangered Ader's duiker which can only be found in Zanzibar.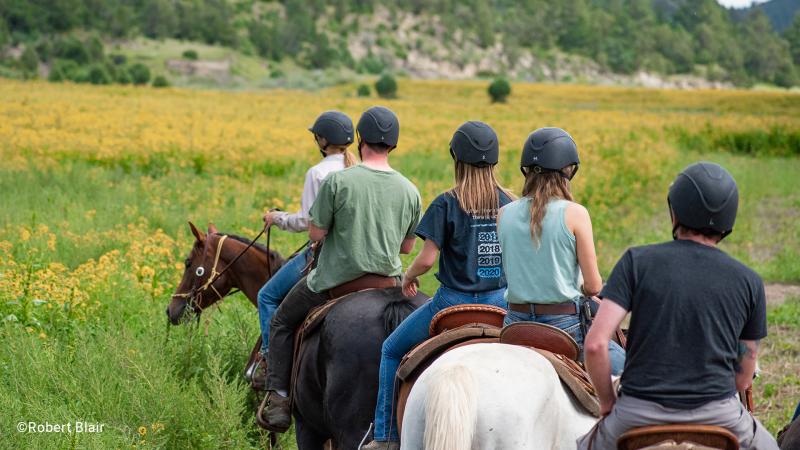 Experienced guides at Vermejo, a Ted Turner Reserve lead young guests on a junior tracker adventure, teaching them about everything from bugs, fish, native animals, and the tracks they leave behind to horsemanship, western history, and trail crafts. This 550,00-acre reserve in northern New Mexico is home to a wide variety of wildlife including elk, bison, black bears, and mountain lions. Families enjoy activities from lawn games to snow tubing, making s'mores before a movie under the stars, and guided eco-tours that spotlight the reserve's conservation efforts.