An important component of traveling "gently" is immersing yourself into the rhythm and flow of a destination and connecting with the local community and culture through authentic experiences that not only enhance your journey but also create a lifelong connection to the destination. Every Beyond Green destination offers opportunities to embrace the culture in ways that will surprise and inspire you.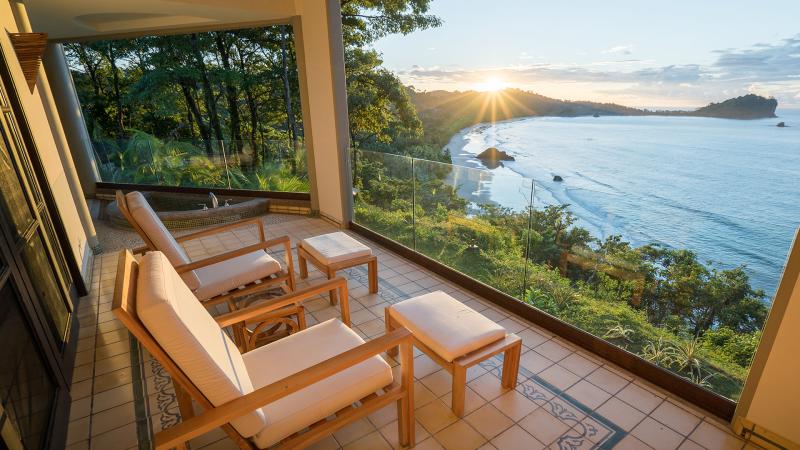 Enjoy an Up Close Costa Rican Rain Forest Encounter
From listening to the howler monkeys to bird-watching excursions and nature hikes after dark, you'll discover many ways to experience the wildlife that surrounds Arenas Del Mar, a sustainable luxury resort in Costa Rica ideally located between a flourishing rainforest, miles of uninterrupted Pacific Ocean coastline, and a private 11-acre nature reserve. In-house naturalists are always available to help you spot monkeys, sloths, and other rainforest residents at the resort. They will also lead you through the adjacent Manuel Antonio National Park, nearby Carara National Park, a birders' paradise, and Barú National Wildlife Refuge, home to several endangered species including tapirs and pumas, and Marina Ballena National Marine Park, where migrating humpback whales can be spotted hanging out hang along the coast. All tours are small, private, and relaxed – the guides offer you all the time you need.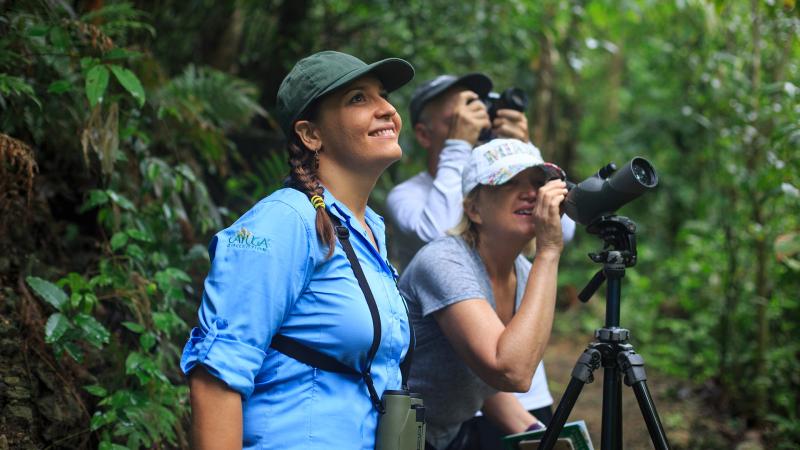 Imagine exploring the rainforest after dark when the rainforest really comes alive. At night, your sense of hearing will heighten as you tune in to the rainforest's nocturnal chorus, and your guide will introduce you to red-eyed tree frogs and snakes, rare owls, translucent grass frogs, eyelash vipers, and other wildlife who prefer the nightlife.
Discover Chile's Adventure Playground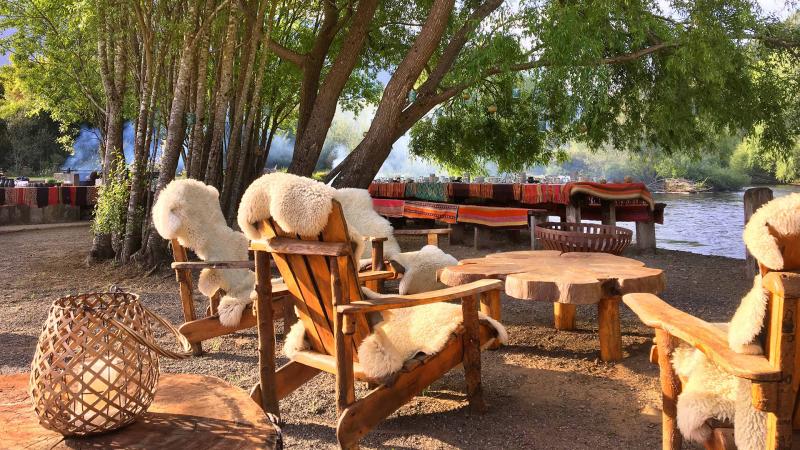 In the picturesque Araucanía region of Chile's lake district, andBeyond Vira Vira is surrounded by dramatic landscapes of glacial lakes and national parks. The 34-acre estate, with a modern working farm, an organic farm-to-table vegetable garden, and a cheese factory, offers a range of unique experiences for outdoor enthusiasts and every level of adventurer to experience the fascinating cultural and culinary heritage of Chile's Mapuche people.
Choose from guided treks through Villarrica and Huerquehue national parks, dogsledding, helicopter tours, heli-fishing, and mountain biking; or if you prefer to engage with nature more quietly, try a drift boat excursion down the Liucura River to Villarrica Lake, catch-and-release fishing, birdwatching, relaxing in one of the hot tubs, or Shinrin Yoku (forest therapy), the soulful practice of being in nature.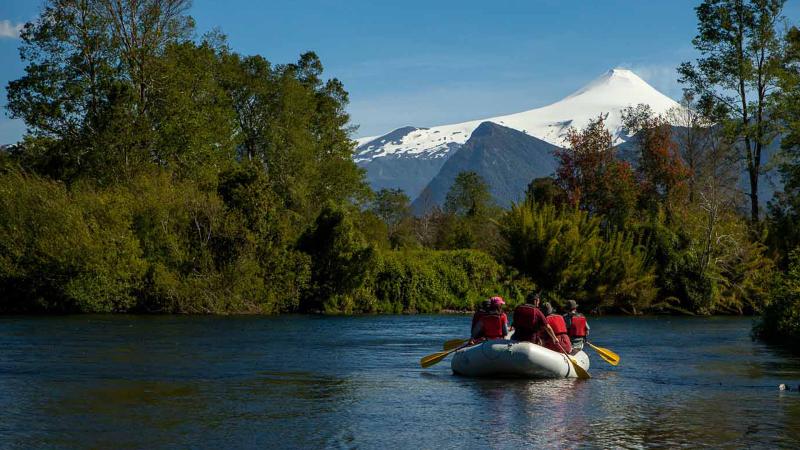 Through guided community visits you will learn first-hand about the unique culture of the Mapuche, an agriculture-based community indigenous to this region. Explore the town of Curarrehue in Chile's Lake District and watch as a traditional Mapuche weaver works her loom, and Doña Rosario will welcome you to her ruka (traditional house) where she will prepare lunch for you using age-old cooking methods – sharing the tools and traditional techniques she uses.
Join Local Marine Conservation Efforts In Belize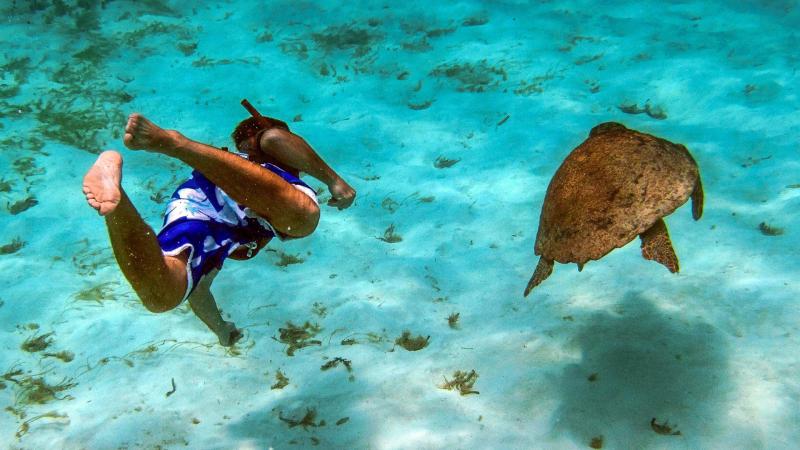 Just offshore from Turtle Inn lies the Caribbean's largest barrier reef, offering some of the most magnificent scuba diving and snorkeling in Belize. From the resort's pools and waterfront to the open-air spa there are plenty of ways to keep busy here, but there are also many experiences that will make a lasting impression and a positive impact on the people of Belize.
Turtle Inn supports several local marine conservation organizations working to restore Belize's barrier reef system. You can join the resort's "green team" for a beach cleanup in the nearby village of Placencia, spend a day with them removing invasive lionfish from the barrier reef or planting coastal mangrove trees at the resort's private island, Coral Caye.
Local guides give tours of the Nim Li Punit and Lubaantun archaeological sites and Mayan hosts provide demonstrations on traditional weaving, tortilla making, the use of plants, seeds and trees for medicinal treatments, and shade-grown coffee and cacao cultivation at a nearby cultural center.
Explore the Wonders of Belize Rainforests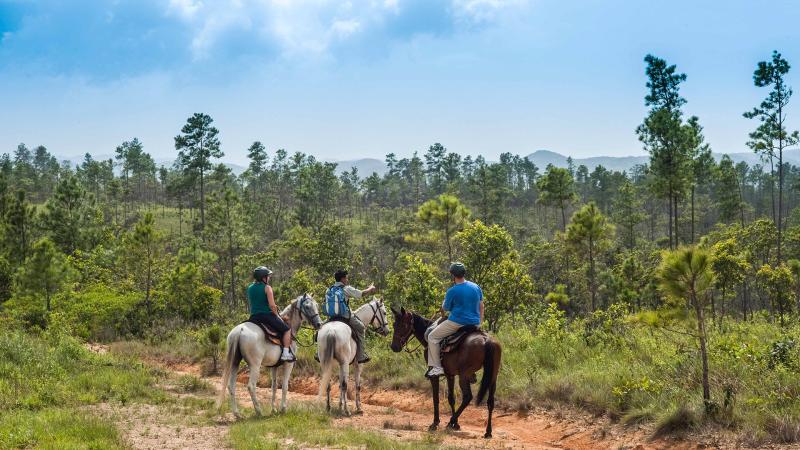 A riverside escape near the ancient Mayan city of Caracol, Blancaneaux Lodge sits deep in the Chiquibul Forest Reserve and offers a different perspective on Belize, as well as many opportunities for you to experience the best of this region. Activities include horseback tours through the Mountain Pine Ridge Forest Reserve, swimming in calm rock pools formed in the rushing river, marveling at the delicate orchids and keel-billed toucan on a jungle hike, mountain biking, and guided Chiquibul Forest sunrise birdwatching trip. You can watch the sunset with an amazing panoramic view from the same birding tower on a night expedition when Belize's large predatory mammals roam their kingdom as darkness covers the rainforest.
Learn more about the lodge's sustainability efforts as you stroll through the organic gardens with the head gardener. These gardens serve as a model for the country and lodge farmers lead organic gardening on-site education programs for Belizean farmers. Discover the archaeological sites of Caracol, Belize's largest Mayan site, and Xunantunich with lodge guides.