As with so much else in life, the way we see the June solstice comes down to our global perspective. Ask one person living in the Northern Hemisphere and a second in the Southern Hemisphere what the solstice signifies, and you'll get two very different replies. For those in the North, June marks the summer solstice, with the year's longest day and, astronomically speaking, the start of summer. For those living below the equator, however, June's solstice marks the year's shortest day and the start of winter. But whether the sun is at its highest point or its lowest, this much remains the same: The summer and winter solstices simultaneously usher in sweeping seasonal changes around the globe. From an explosion of wildflowers in Wyoming to sublime snowfall in Chile, here are a few of the more phenomenal happenings in both hemispheres, and our tips for getting out and experiencing them at Beyond Green hotels. 
Northern Hemisphere
The Coast Calls: For many in the Northern Hemisphere, longer days and lovely weather signal the start of one of the most anticipated of seasonal phenomena: summer vacations. (A plus for families: Serendipity has it that the solstice occurs around the time the year's final school bells ring.) As flocks of vacationers head to the beach, we suggest stays in sustainable hotels like California's The Ranch at Laguna Beach, which partners with local organizations to preserve marine habitats and where seemingly endless summer days offer ample time to explore 30 beaches along seven miles of coastline.
Wildflowers Go Wild: The seasonal shift also brings its share of treasures to national parks, including Wyoming's Grand Teton. Here, the resurgence of light and a rush of snowmelt not only bring a rise in wildlife sightings – elk, bighorn sheep, mule deer, and more all calve in June – but an explosion of wildflowers. Look for skyrocket gilia in the park's valleys, fireweed in its forests, and sky pilots in its alpine zones. Following a relatively short summer, count on an equally impressive blaze of autumnal color in September. In any season, Jackson Hole's Bentwood Inn connects guests with responsible tour providers for eco-safaris in the park.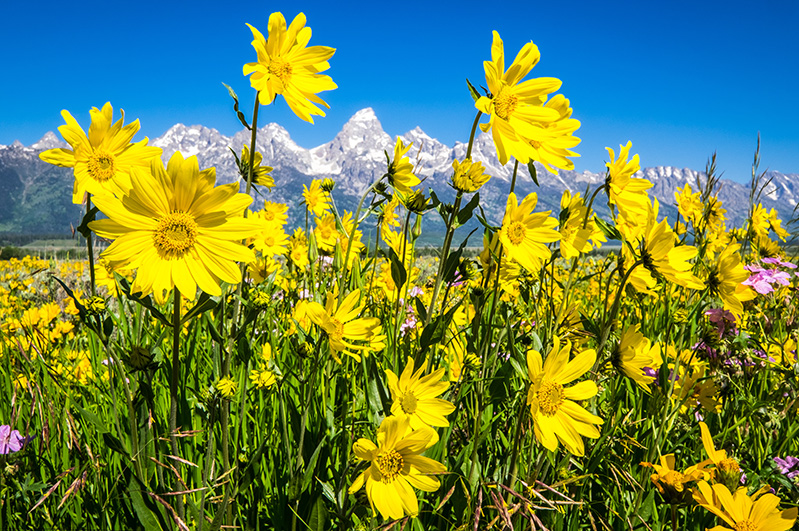 Gardens Grow: Let us also praise longer days for the edible bounties they bring. Two of our favorite places to taste summer in the Northern Hemisphere: Tuscany's Borgo Pignano, whose estate-grown San Marzano tomatoes and millefiori honey alone are worth the trip, and Aristi Mountain Resort in Greece, where guests learn to make traditional dishes such as tzatziki and tiropita with handpicked ingredients from its organic gardens.
Humpbacks Return: Though regions closer to the equator see less variation in the number of daylight hours, movements in wildlife migrations occurring near the solstice can be just as dramatic. In Costa Rica, for instance, humpback whales return to Marino Ballena National Park from July through October to breed and raise their calves. Arenas Del Mar Beachfront & Rainforest Resort leads guests to the park to witness the spectacle.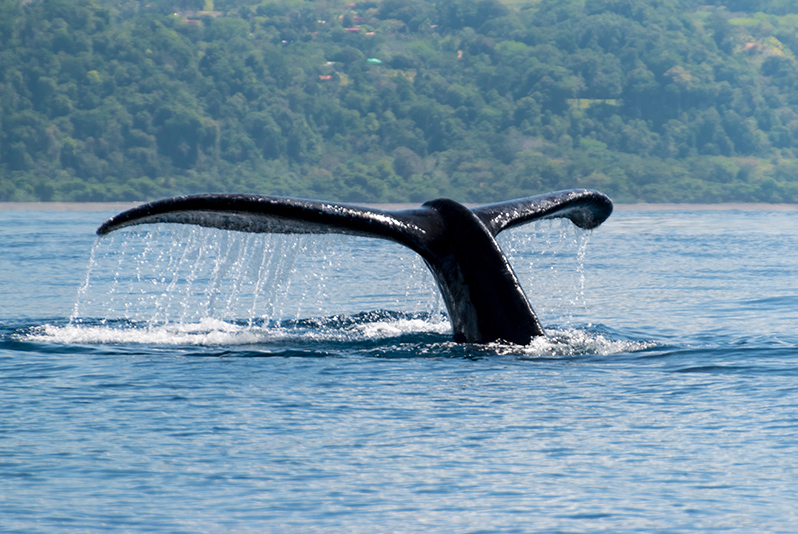 Southern Hemisphere
The Great Migration Moves North: South of the equator in East Africa, shifts in rainfall spur millions of wildebeests and other herbivores in a circuitous pursuit of greener pastures. By June and July, the Great Migration typically begins moving north from Tanzania's Serengeti, headed for Kenya's Masai Mara National Reserve, and highlighted – at least for hungry crocodiles and safari-goers – by mad dashes across the Mara River. Though the precise when of the migration's stages can be tough to predict, the where is an easy call: Kenya's andBeyond Bateleur Camp is set directly in the reserve and partners with the Africa Foundation to support vast conservation efforts on the continent.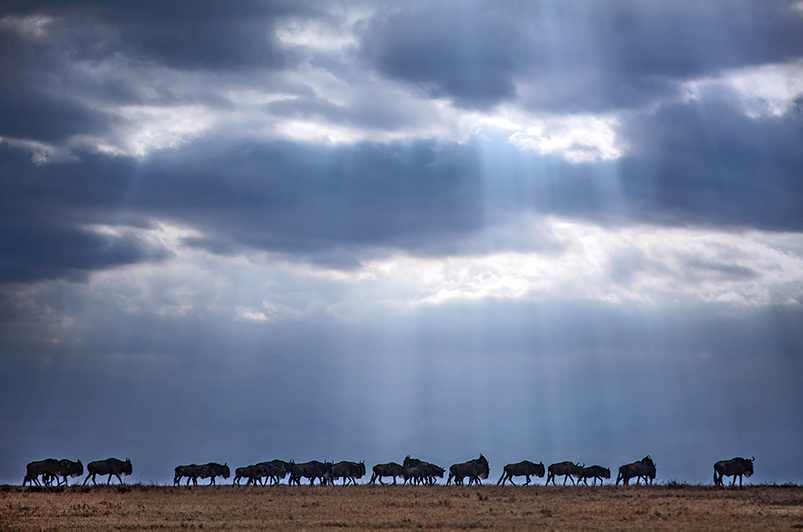 Trade Winds Rise: There's no bad time to visit Madagascar, but if you're partial to windsurfing and kitesurfing, months that follow the Southern Hemisphere's winter solstice typically bring steady trade winds to the Indian Ocean. What's more, the region's humpback whale migration runs July to October. To experience the best of both events, along with a raft of additional aqua adventures such as snorkeling and stand-up paddleboarding, stay at Miavana by Time + Tide, set on a private island and home to an environmental team that plays an integral role in conserving Madagascar's ecosystems.
Safaris Soar and Stars Shine: Southern Africa's dry season coincides with the Southern Hemisphere's winter – a timely blessing for safari-goers, who can expect cooler weather and greater congregations of animals at remaining waterholes. Visit Zimbabwe for a stay at Wilderness Safaris Linkwasha Camp, set on a year-round waterhole in Hwange National Park, and Zambia to experience the country's famous walking safaris at Time + Tide Chinzombo. Drier, cooler weather also makes Africa's nighttime skies even more sublime, particularly in Namibia. Bordering an International Dark Sky Reserve in the Namib Desert, andBeyond Sossusvlei Desert Lodge boasts an on-site observatory and resident astronomer.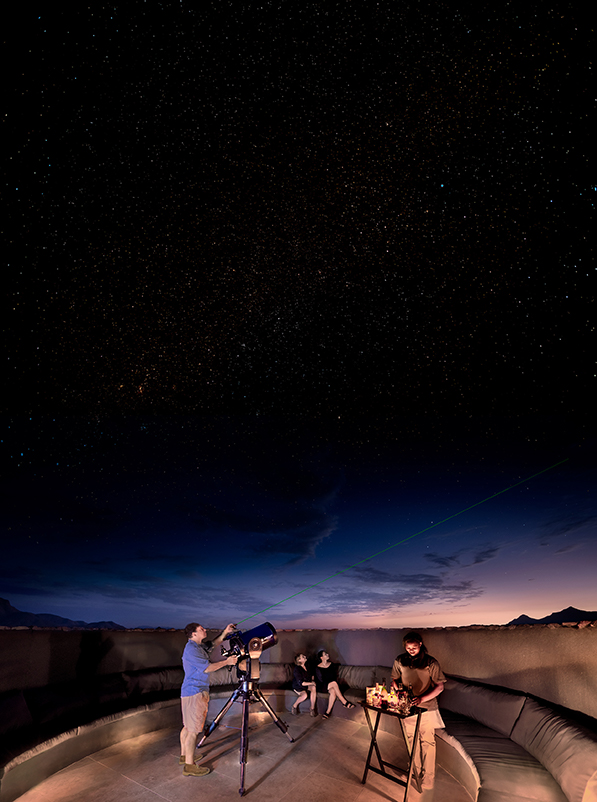 Snow Falls (Finally): Of course, what's winter without snow? In Chile, June through August brings plenty of the white stuff to the country's Lake District, including the active Villarrica Volcano. Stay at andBeyond Vira Vira lodge to ski and snowboard its slopes, snowshoe through virgin powder, and set off on a dog-sledding expedition. Sure, you may see friends posting summer scenes from the Northern Hemisphere on Instagram, but for bragging rights, nothing beats traveling to the other side of the world to experience an opposite season. Fun in the sun, it turns out, is all about perspective.